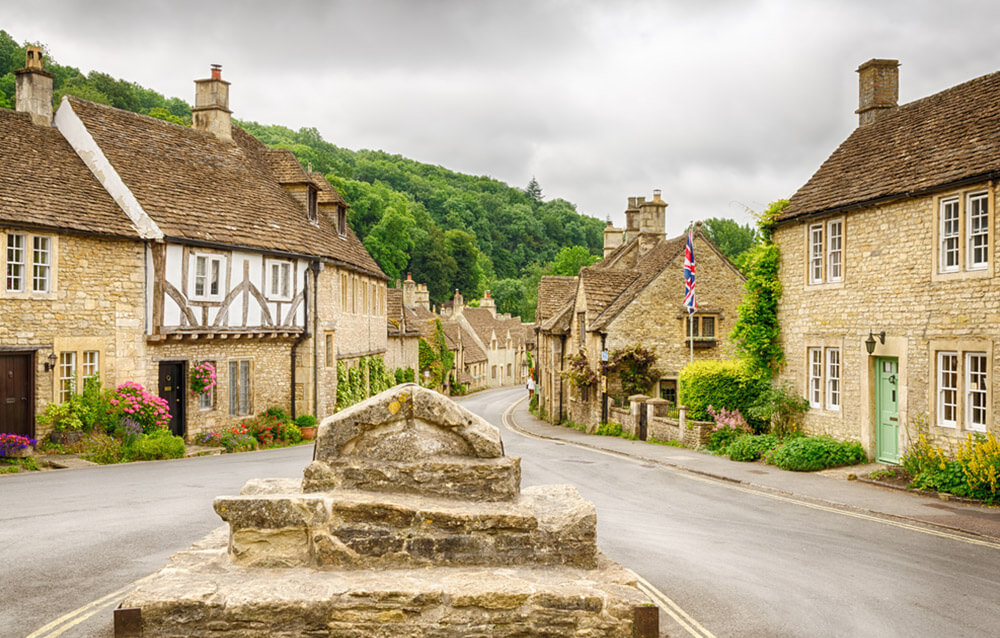 Beautiful Cotswolds and Georgian Bath
Friday 5th June 2020 | 4 Days | £259 per person | £75 single supplement.
Price Includes:
Door to door service
3 Nights, dinner, bed and breakfast
Porterage
Bicester
Bath
Cotswold Tours
Oxford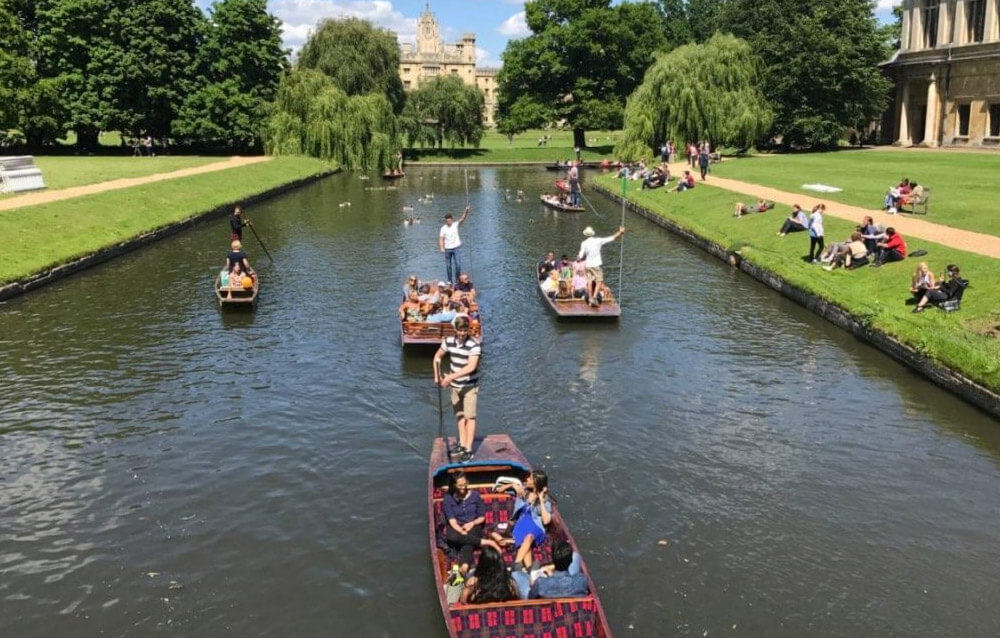 Cambridge
Tuesday 26th May 2020 | £13.00.
There is more to Cambridge than a university, it is the perfect place for culture and adventure! You may choose to spend your day exploring the wonderful choice of shops along the cobbled streets or take to the water and enjoy the city from a new perspective.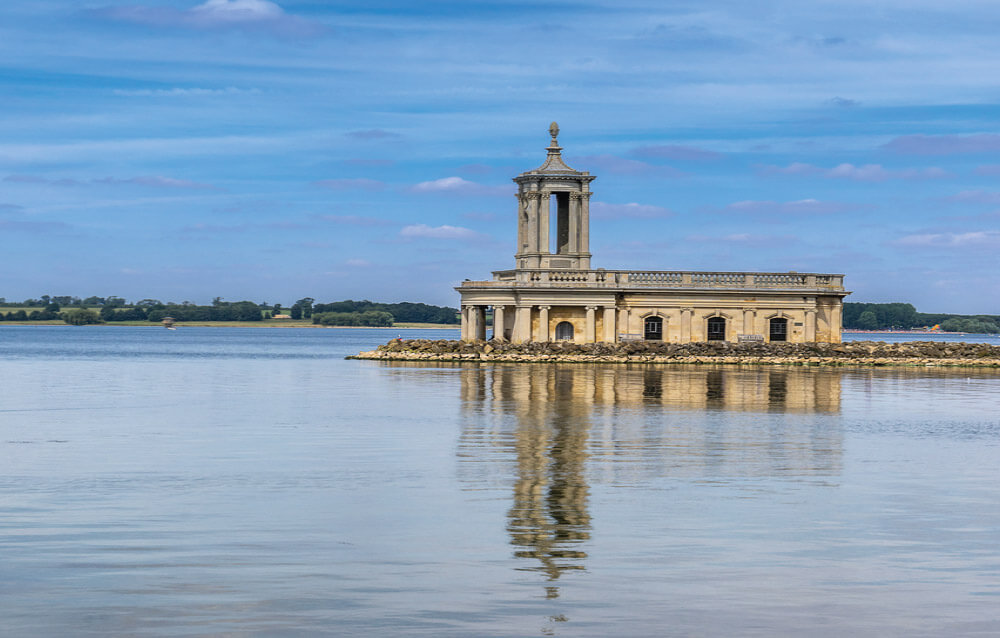 Rutland Belle and Biscuits!
Friday 29th May 2020 | £28.00 (including cruise)
Enjoy a morning cruise on the Rutland Belle, admire the beautiful
scenery as you enjoy tea and biscuits with friends. The Rutland Belle will call at Normanton, where you can choose to disembark and explore the stunning church, or stay onboard the vessel and admire the picturesque views.
Macclesfield Treacle Market
Sunday 31st May 2020 | £17.00.
Something a little dierent for a Sunday, travel with us today and visit the unique Maccleseld treacle market. See the handsome cobbled streets busy with visitors as they admire the 160 stalls of unique gifts, exceptional food and drink and vintagefinds.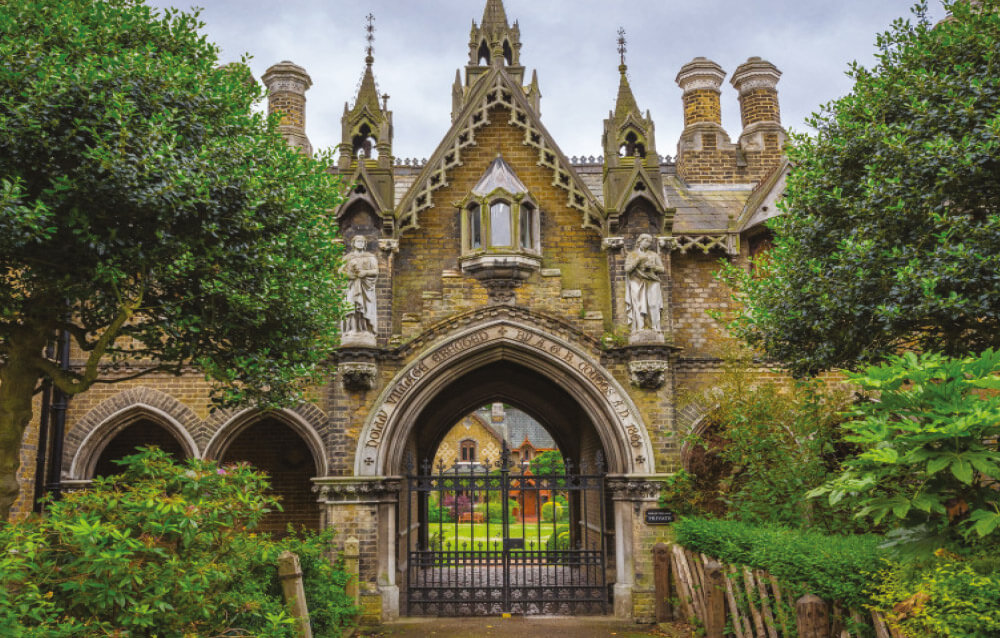 Highgate Cemetery
Wednesday 3rd June 2020 | £34.00.
Visit one of England's greatest treasures. Highgate Cemetery has some of the nest funerary architecture in the country. The West Cemetery is home to the most impressive architectural features of Highgate Cemetery — the Chapel, Colonnade, Egyptian Avenue, Circle of Lebanon, Terrace Catacombs and the mausoleum of Julius Beer. The tour of the West Cemetery does include two ights of stairs.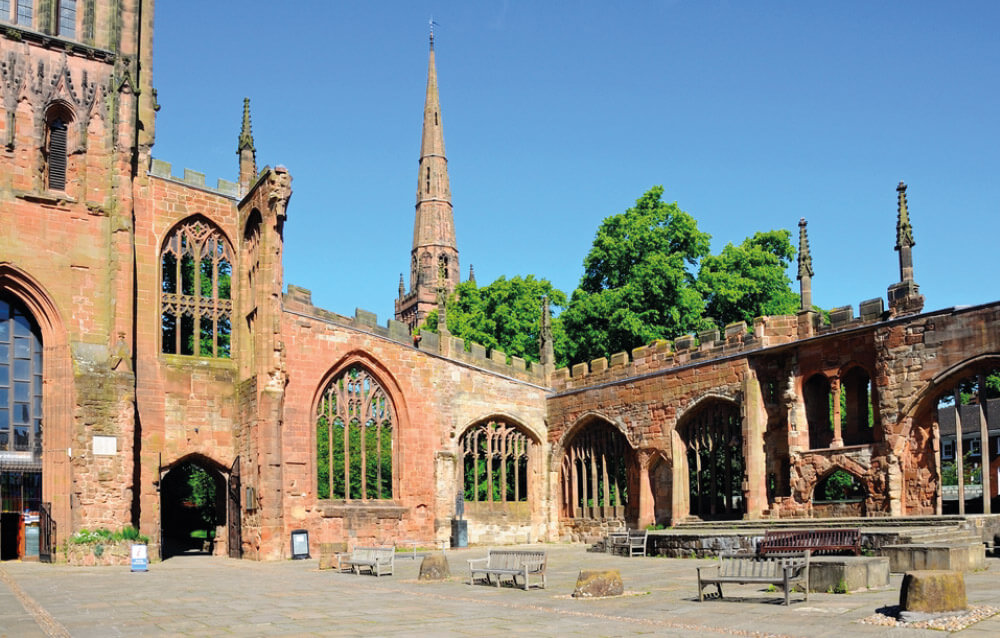 Coventry
Friday 5th June 2020 | £14.00.
The City of Culture 2021 is full of hidden gems to ll your day out. With so many things to do, you may choose to explore the city's Cathedral and medieval history, visit the museums or simply hit the shops. Coventry has something to offer for all!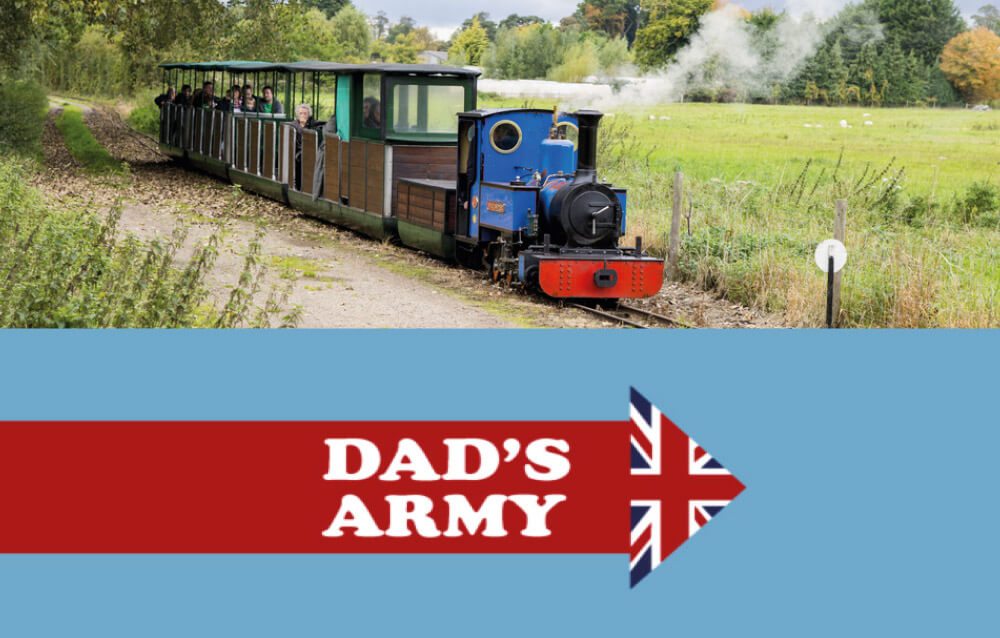 "Don't Panic, Don't Panic, Mr Mainwaring!"
Wednesday 10th June 2020 | £34.00 (entry included)
We make our first stop today is Thetford (Walmington-on-Sea) where one of the most enduring comedy programmes ever was produced. This small gem is a fabulous museum that reflects the love had by many for this show, you have the opportunity to explore memorabilia, sit behind Captain Mainwaring's desk and even try on his uniform!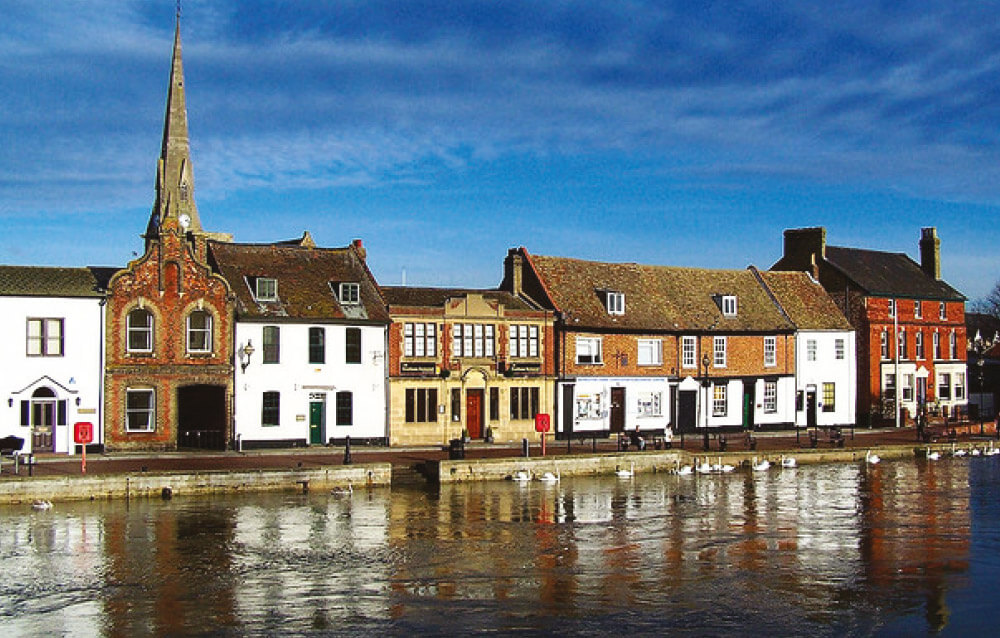 St Ives Market Day
Monday 22nd June 2020 | £12.00.
Visit this beautiful historic town, situated near Cambridge and along the River Great Ouse, walking along the riverfront, alley ways and in the market place you will nd a fascinating riverport heritage. The towns original character comes to life on a Monday with the traditional market on Market Hill.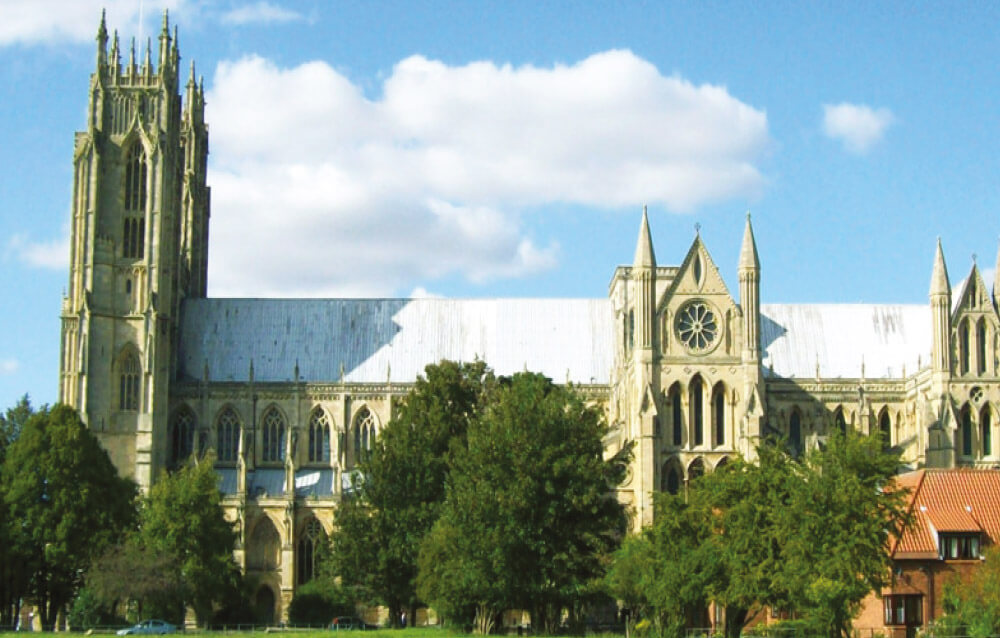 Beautiful Beverley
Friday 19th June 2020 | £13.00.
Boasting beauty in abundance, this stunning market town has a lot
to oer to all that visit. With its awe-inspiring Minster, collection of historical buildings, cobbled streets, small town charm and a selection of upmarket shops and restaurants there is something for all!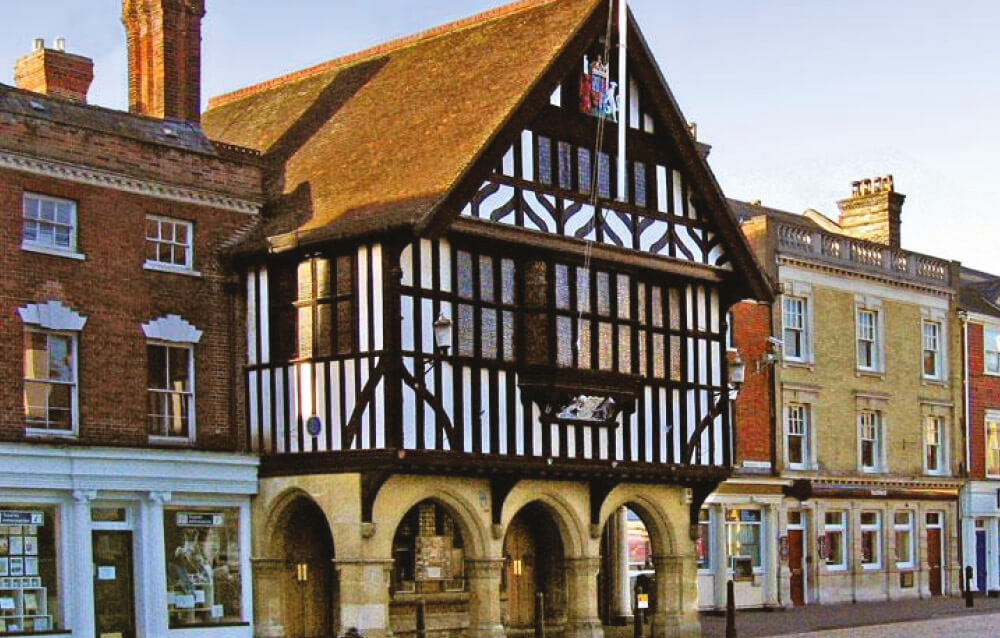 Saffron Walden
Tuesday 23rd June 2020 | £13.00.
Located in north-west Essex is the delightful market town of Saron
Walden. Visiting on market day allows you to see all this town has on
offer, with the outstanding buildings rich in heritage, the beautiful
St Mary's Church and Bridge End Gardens, full of Victorian charm.
Peterborough
Friday 26th June 2020 | £10.00.
An opportunity to visit this cathedral city, take in the splendour ofthe 900-year-old Norman Cathedral, enjoy the traditional architecture or hit the shops, a day to explore at your leisure.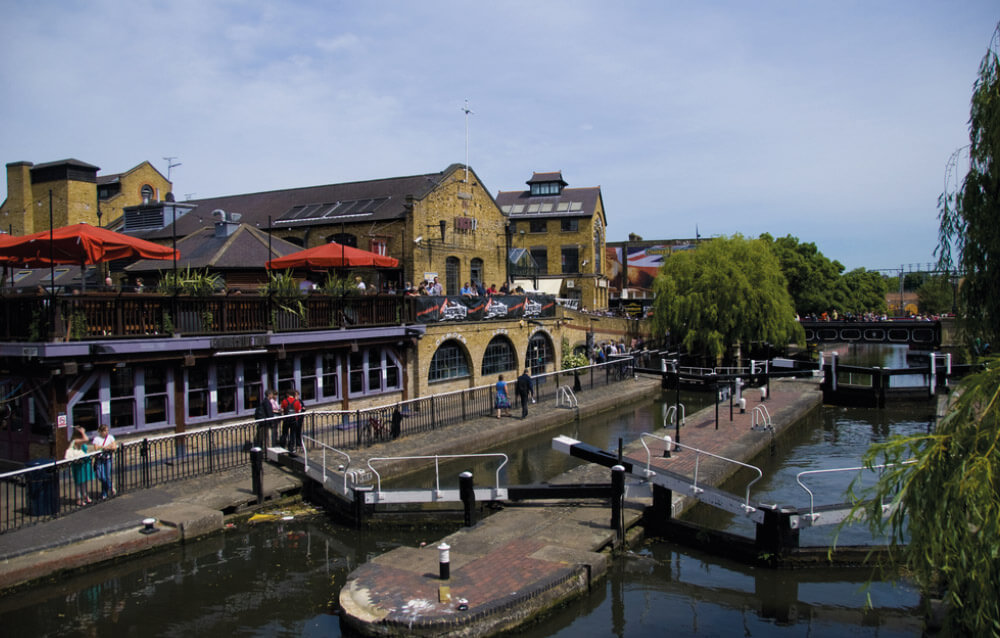 Camden Market
Saturday 27th June 2020 | £19.00.
Camden Lock market, located by the canal has been established for well over thirty years, there is always something new and exciting on offer. This along with the ever-popular Camden Stables Market, renowned for their arts, crafts, fashions and curiosities this promises to be a fantastic day out.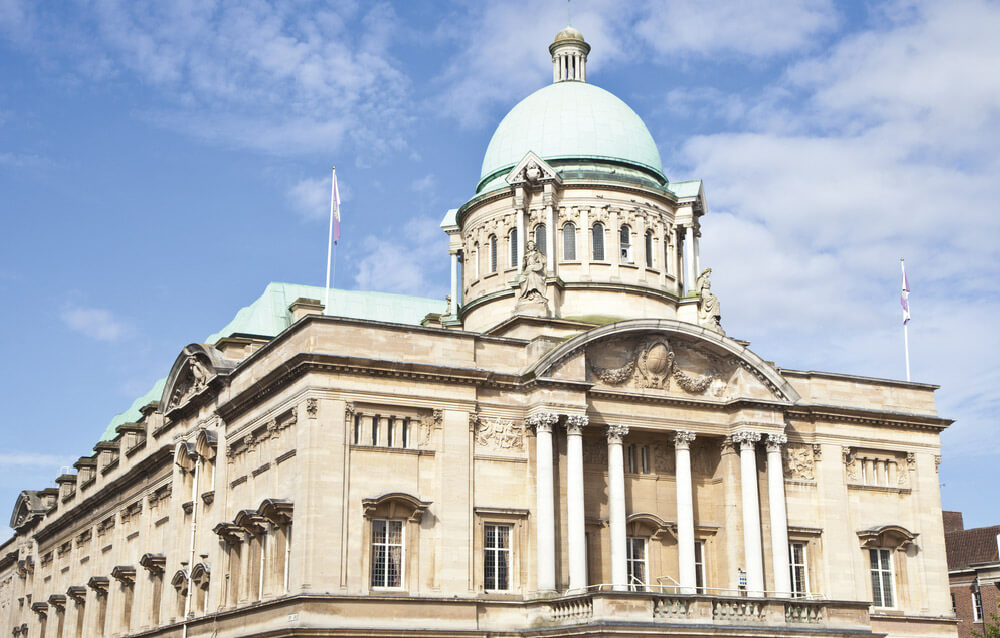 Hull and The Deep
Monday 29th June 2020 | £13.00 (entry not included)
Visit this city of culture, the cobbled streets of the city's Old Town transports you back to days gone by. Free time allows you to explore the museum quarter, Marina or the shops. After lunch our coach will be providing an optional drop off at The Deep, with over 3,500 fish and stunning marine life, it's a must see!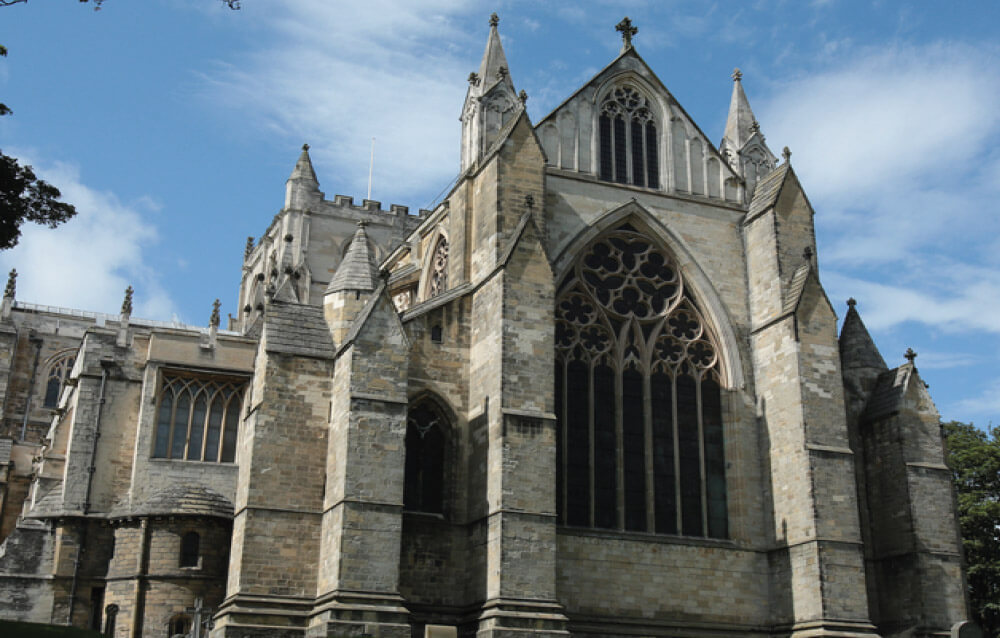 Ripon Market Day
Thursday 9th April 2020 | £15.00.
Spend the day exploring the Cathedral Church of St Peter and St Wilfred in the Cathedral City of Ripon. Known for its historic buildings and beautiful cathedrals Ripon is one of England's smallest cities.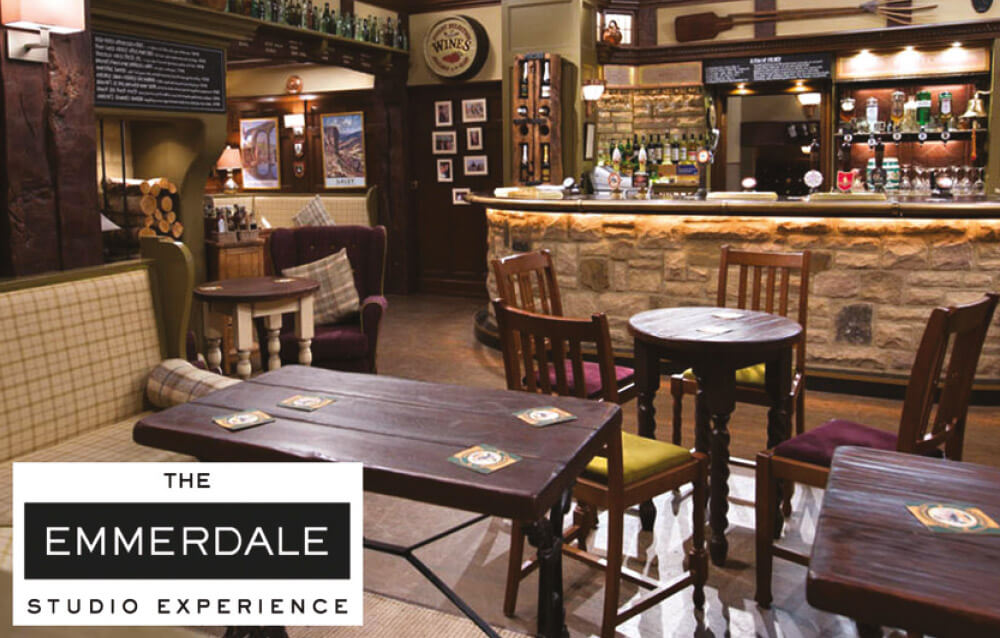 Emmerdale Studio Experience and Harrogate
Sunday 5th July 2020 | £48.00.
This morning we travel to the Victorian Spa town of Harrogate, explore the streets with some exquisite shopping opportunities, or take a seat, sit back and watch the world go by as you enjoy some of the fabulous local produce that Harrogate is so proud of. Mid Afternoon you step into the drama as we travel to the Emmerdale Studio Experience.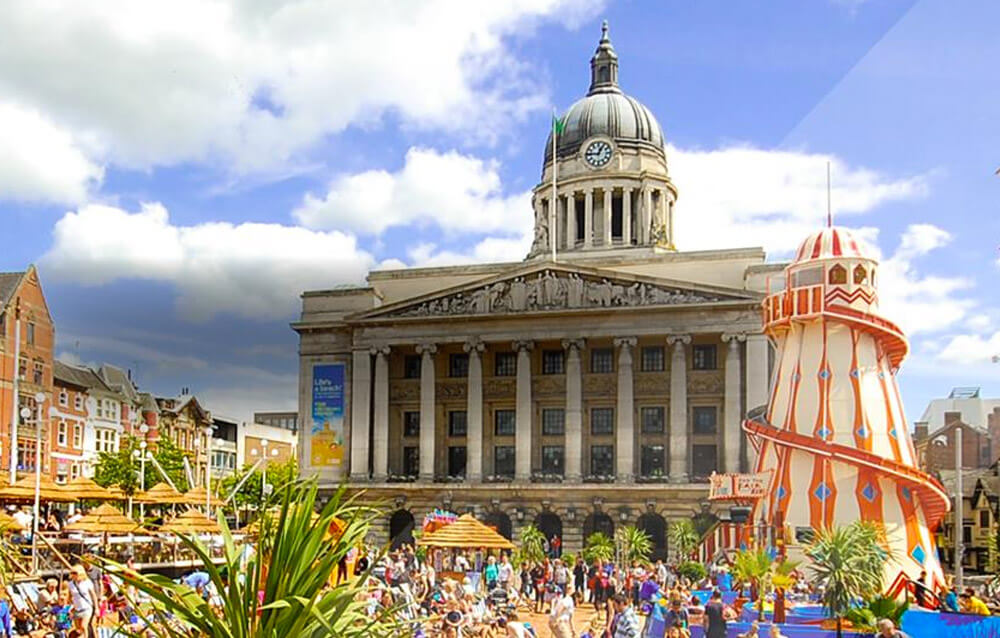 Nottingham
Wednesday 8th July 2020 | £48.00.
Spend the day exploring this local gem, known throughout the world for the famous legend of Robin Hood, Nottingham is now one of the UK's most thriving and creative cities.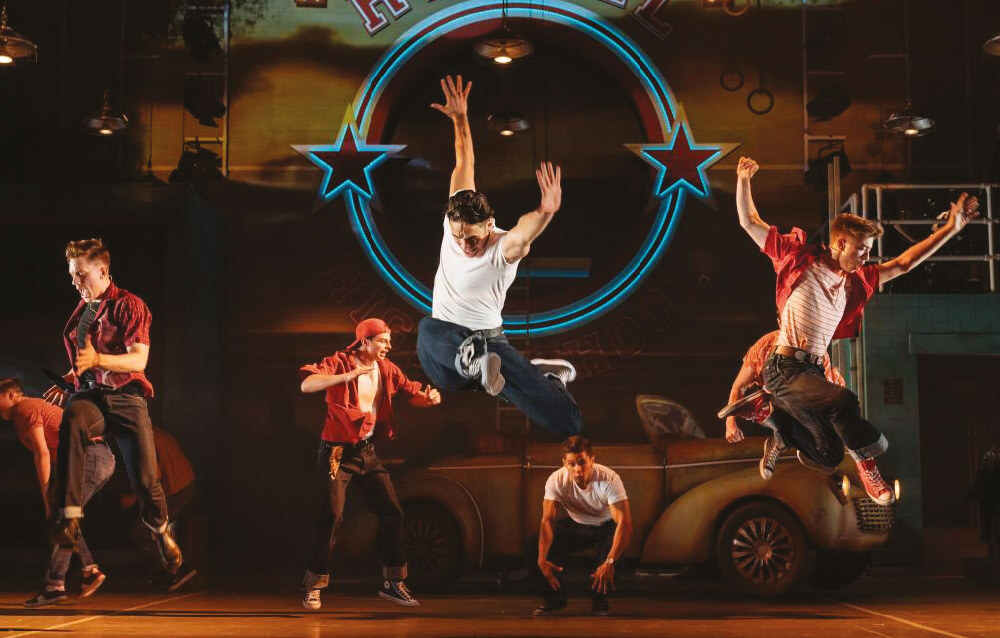 Grease The Musical!
Wednesday 8th July 2020 | £52.00 (including stall seats in the theatre)
The worlds best loved musical is back! Bursting with classic hits, this thrilling version is brought to life with vitality and passion towards this ultimate musical. Arrive in Nottingham with plenty of time to grab a bite to eat before taking your seat in the stunning Nottingham Theatre Royal.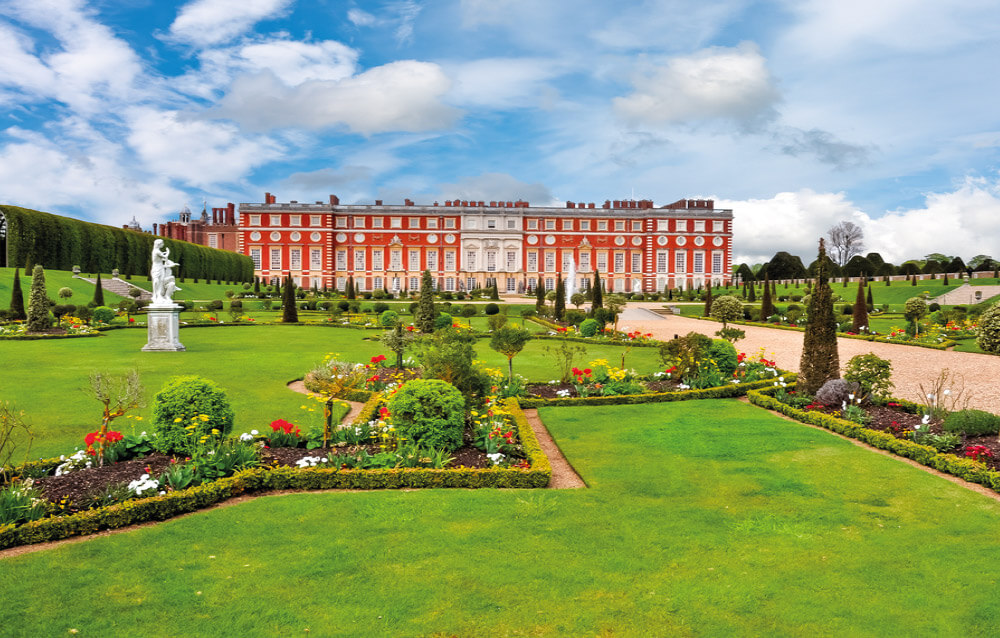 Hampton Court Palace Flower Festival
Wednesday 8th July 2020 | £55.00 (entry included)
Visit the largest ower show in the world, as a highlight of the gardening year this is one not to be missed. The show is packed with splendid, inspirational displays and all within a majestic setting!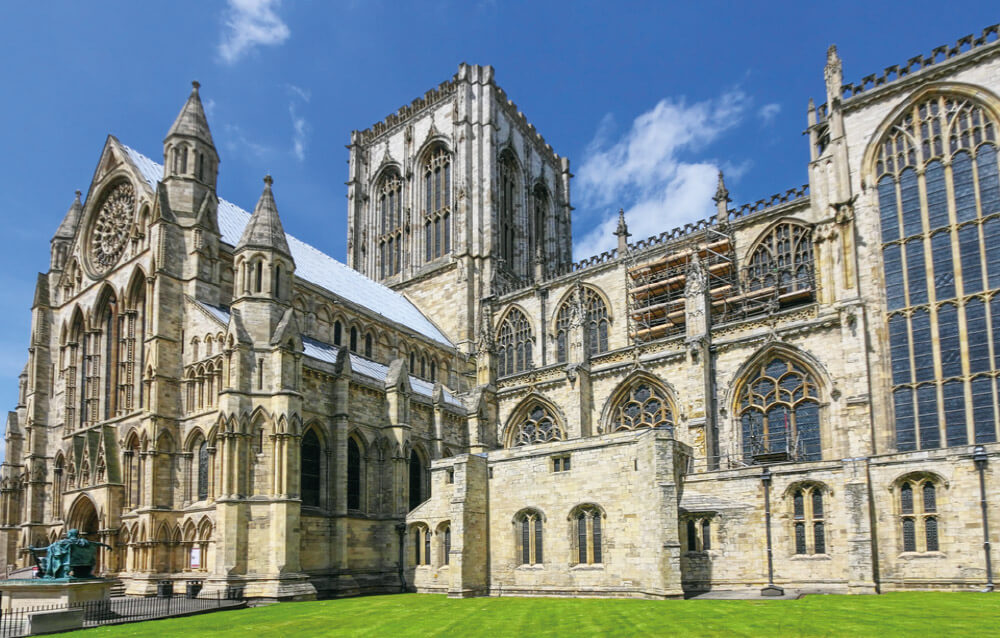 York
Sunday 19th July 2020 | £16.00.
Visit the original city of adventure, with Roman roots and a Viking past, this city is stunning and has something to offer for all. With ancient walls surrounding a wide range of independent shops and vibrant eateries, the iconic York Minster, a collection of master-pieces at the York Gallery and history at the National Railway Museum, a day in York promises to be one for all to enjoy!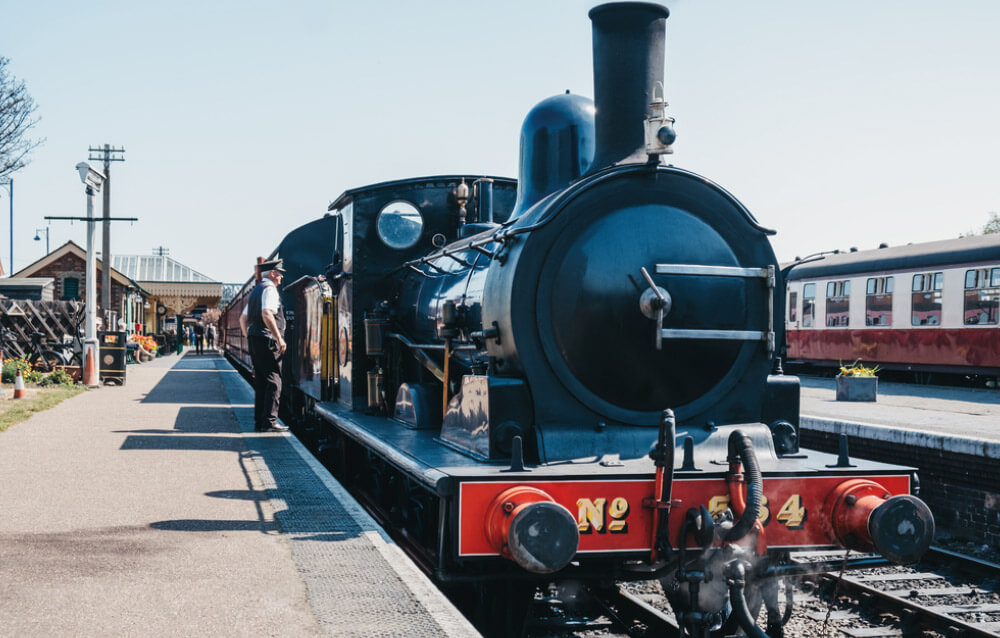 North Norfolk Railway
Wednesday 22th July 2020 | £39.00 (entry including ticket and cream tea)
A morning beside the seaside in the coastal town of Cromer, walk along the pier and take in the sea air, visit the shops and explore all that this town has to oer. We then take the short drive to Sheringham where we board the North Norfolk Railway to enjoy a fantastic steam train ride along the breath-taking Norfolk coast. Travelling from Sheringham to Holt you will be able to enjoy a fantastic cream tea as you take in the sensational coastal scenery.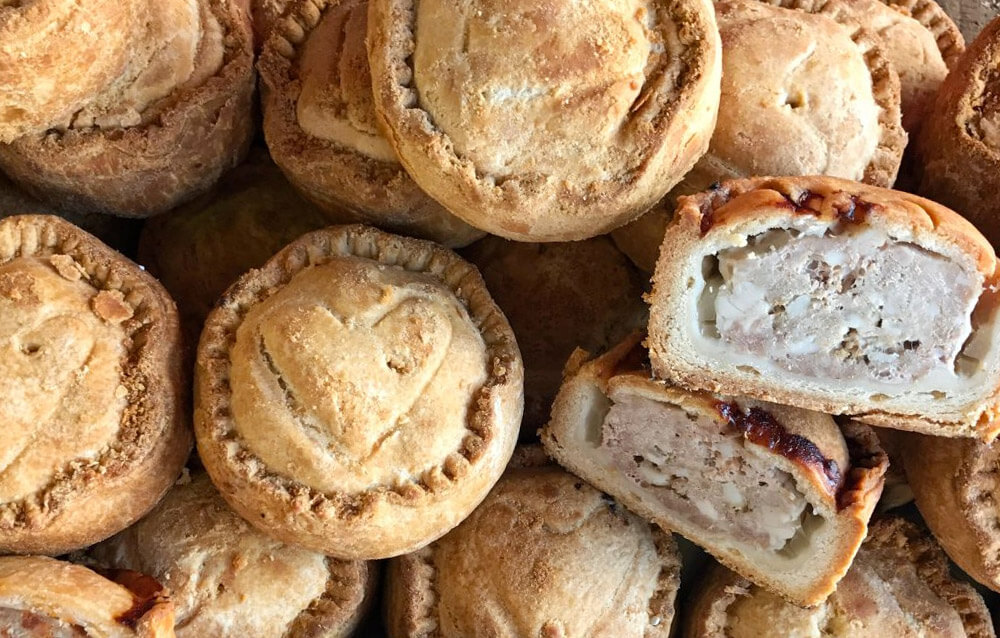 Melton Mowbray Pie Fest
Saturday 25th July 2020 | £12.00 (entry not included)
You may choose to spend today exploring this bustling market town, or you may choose to celebrate your love for PIES! For a small entrance fee you can join the largest celebration of pies in the country.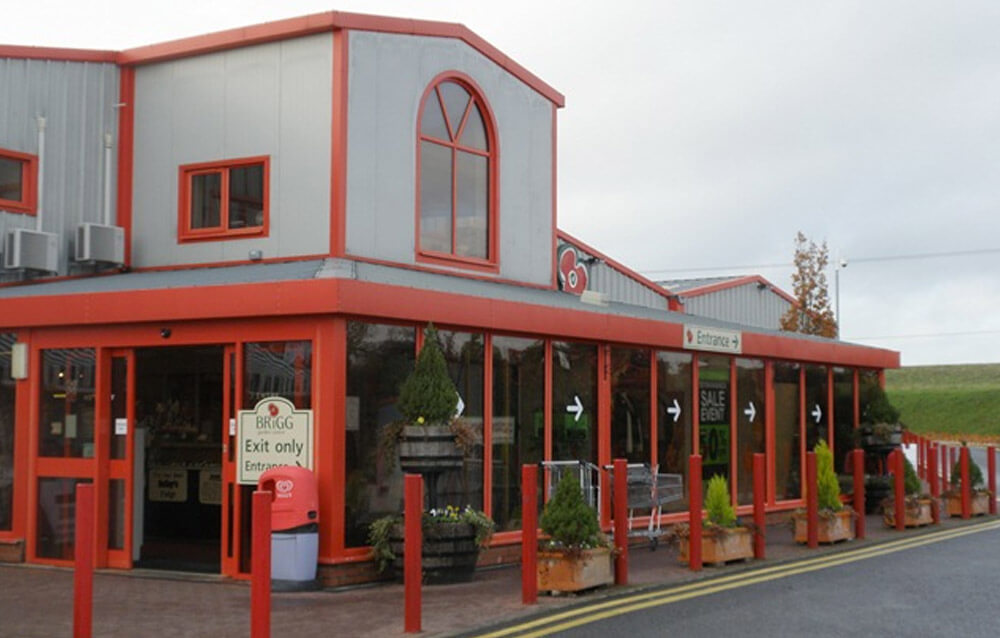 Brigg Garden Centre and Hemswell Antiques
Monday 27th July 2020 | £12.00.
A visit to the agship of the British Garden Centre family. Brigg Garden Centre is the destination for the keen gardener and for those who enjoy a great day out. Featuring a huge plant area, a beautiful gift department and much more, take this opportunity to enjoy this unique shopping experience. Early afternoon we board the coach and head to Hemswell Antiques to see if you can spot a bargain!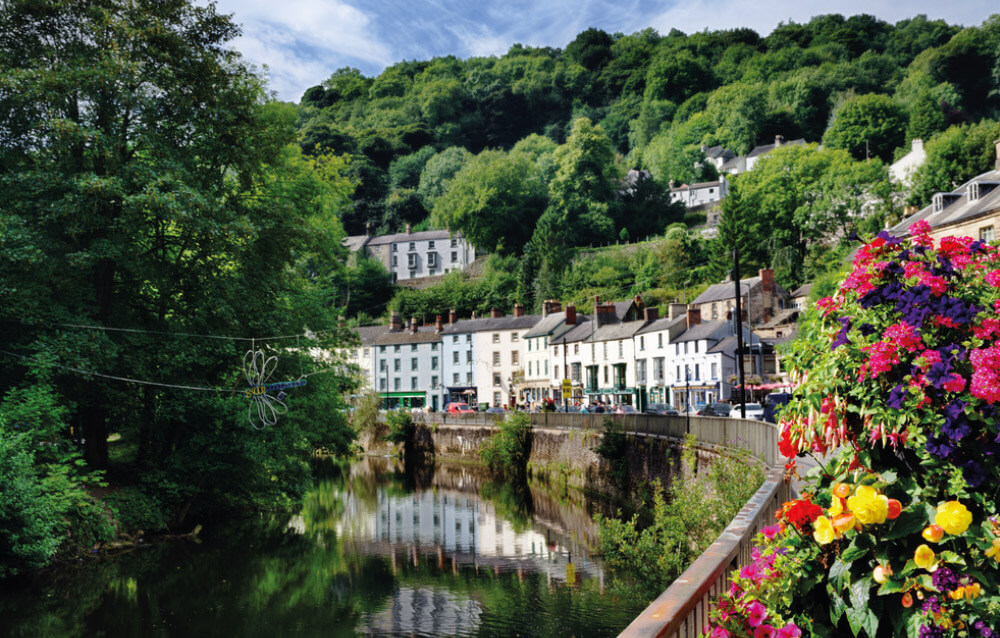 Bakewell and Matlock Bath
Tuesday 28th July 2020 | £14.00
Visit the beautiful market town of Bakewell, in the heart of the Peak District this charming town is situated on the River Wye. Free time allows you to explore the magnicent area, maybe visit the town centre, gardens, museums, arts, crafts or numerous shops or the only market in the Peak District. This afternoon we take the scenic route to Matlock Bath, as a designated conservation area the scenery is remarkable.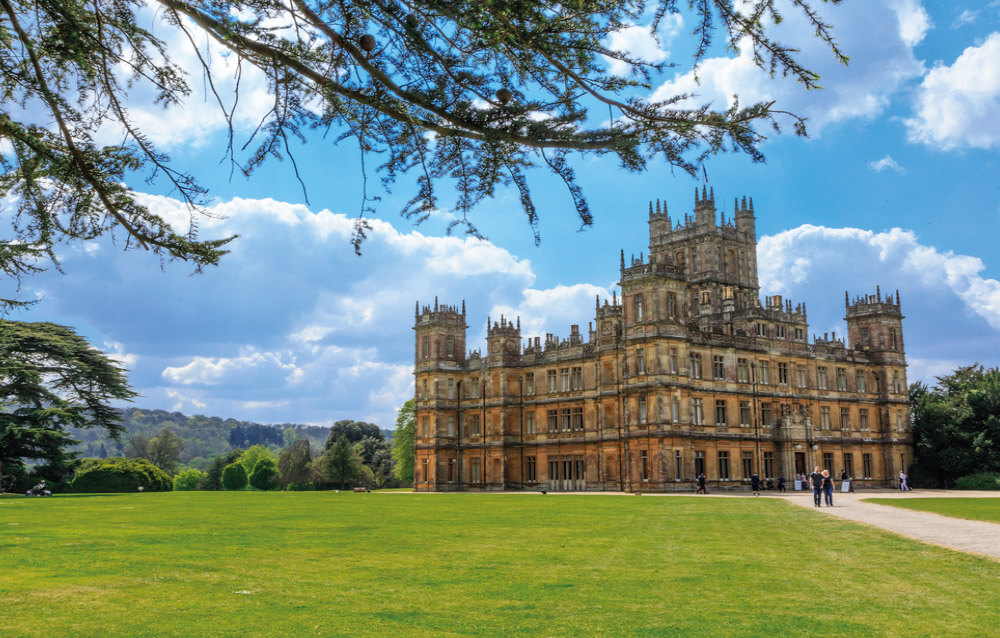 Highclere Castle
Thursday 30th July 2020 | £42.00 (entry included)
An opportunity to visit 'Downton Abbey's' star of the show, but most importantly of all, a stunning home with inspiring landscapes, a must see for all. An opportunity to discover the wonders of this exquisite home and gardens, along with the Egyptian Exhibition.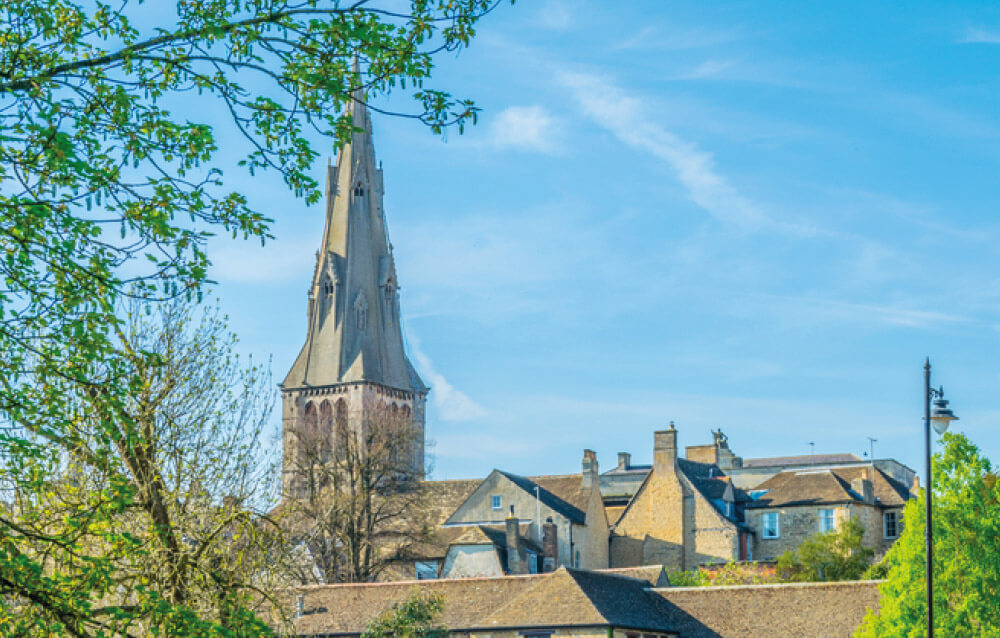 Stamford Market Day
Friday 31st July 2020 | £10.00.
Quite possibly the nest stone town in England, Stamford boasts charming buildings built from the locally sourced light grey limestone. The town centre oers a range of independent shops and eateries along with acknowledging the history and importance of this impressive town.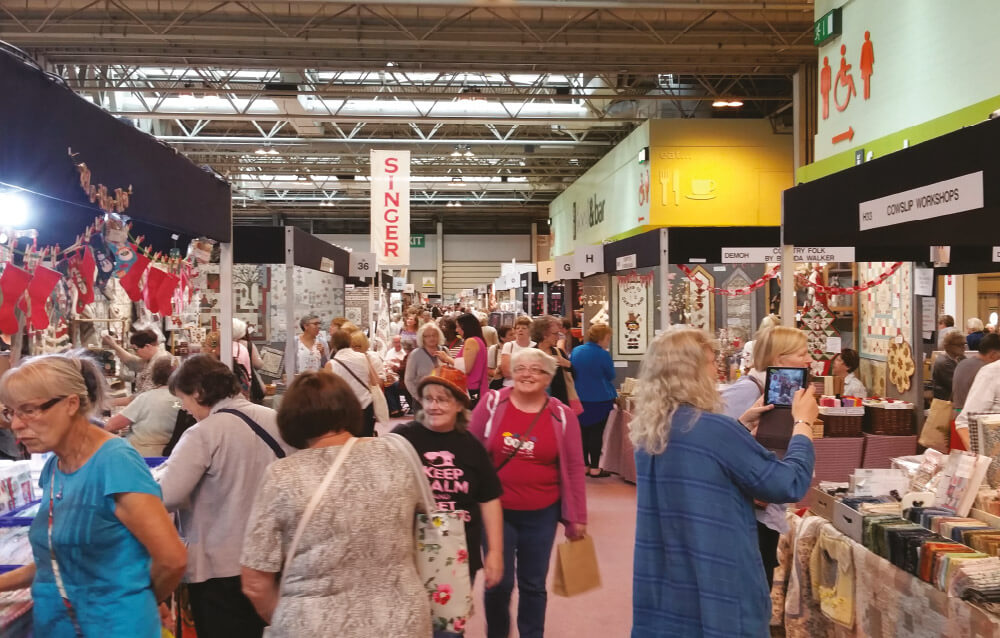 The Quilt Festival
Saturday 1st August 2020 | £34.00 (entry included)
Visit Europe's leading Festival of patchwork and quilting, this phenomenal event attracts over 25,000 quilters from around the world. This is the ultimate patchwork and quilting experience.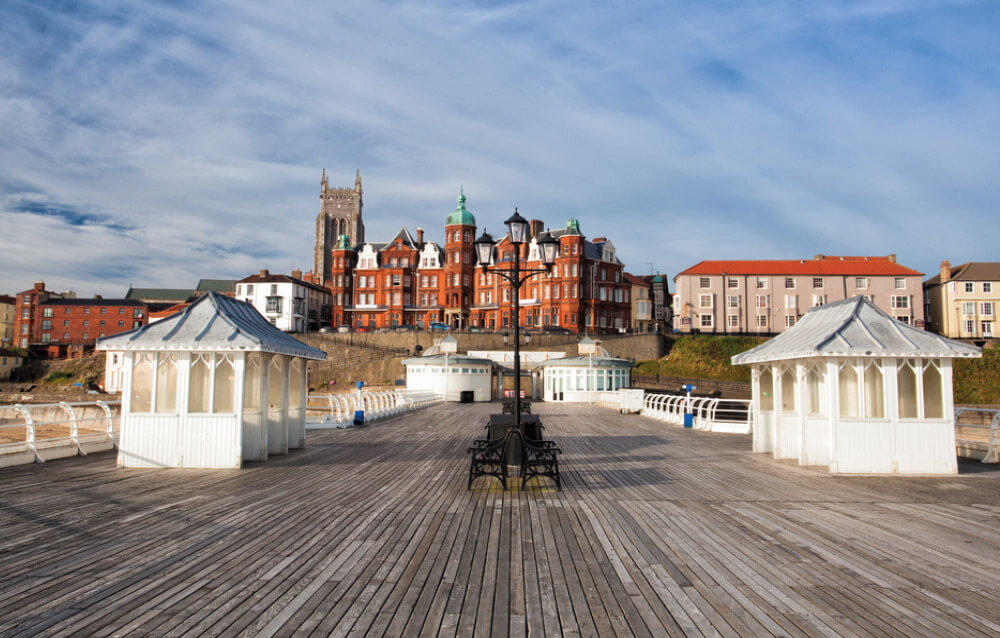 Cromer and The Cromer Pier Show
Tuesday 4th August 2020 | £36.00 (theatre entry included)
A morning beside the seaside at Cromer, visit the shops, grab an ice cream or paddlPe ient teherb seoar. oMueegth the group again in preparation for a tantalising afternoon of excitement, fun and laughter at the only end of the pier show! It's quite a walk, but after 151 metres you arrive at the award-winning Pavilion theatre before taking your seats for the fabulous summer variety show.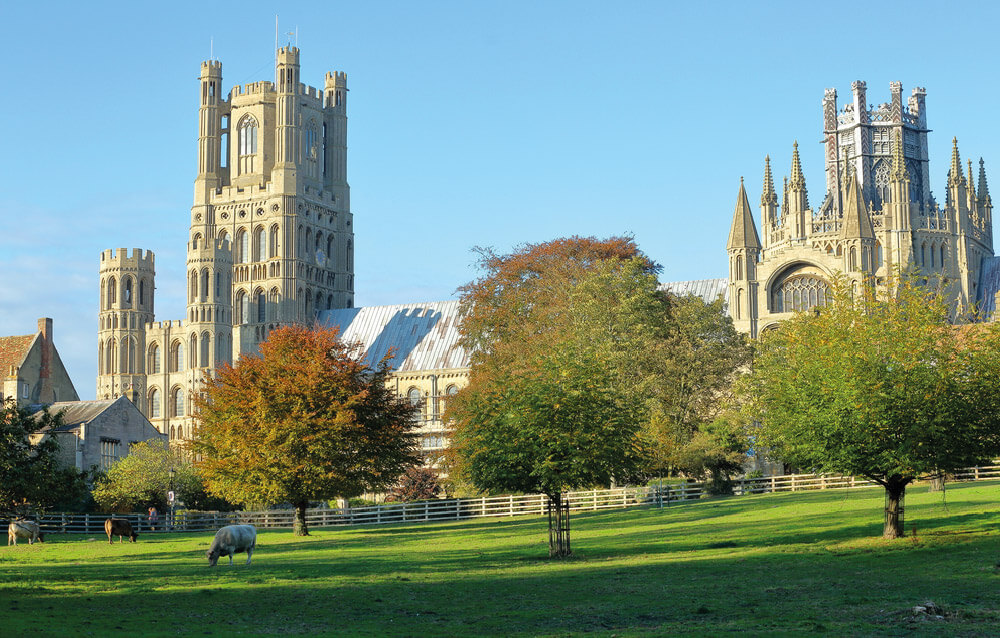 Ely
Thursday 6th August 2020 | £12.00
An opportunity to visit the awe-inspiring Cathedral city of Ely. Home to one of the most magnicent cathedrals in England, Ely has something to oer for all. With free time to explore you may choose to watch the world go by in a traditional tea room, visit the home of Oliver Cromwell, the medieval cathedral or stroll along the beautiful waterside.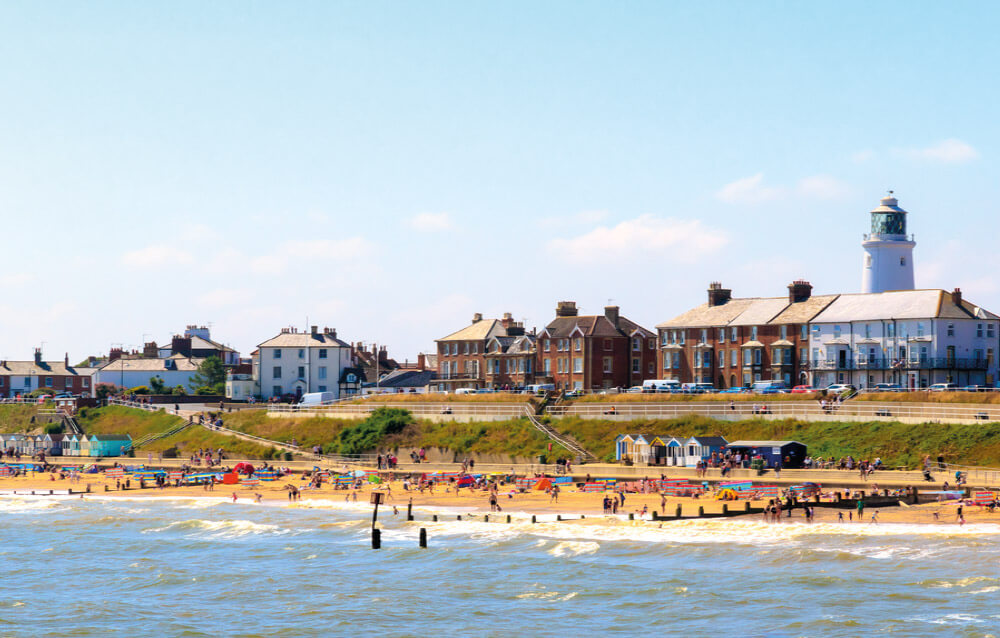 Southwold
Monday 3rd August 2020 | £15.00.
With the quiet, understated elegance of its Georgian houses, its 100 foot lighthouse towering above the Sole Bay Inn, its pier (the first to be built in Britain since the 1950s) and cliff top promenade above the sandy beach, and of course its brightly coloured beach huts, all work together to create this atmosphere of a bygone age in Southwold.
Bury St Edmunds and Lavenham
Wednesday 12th August 2020 | £14.00.
Visit the jewel in Suolk's crown, Bury St Edmunds oers amazing
restaurants, fabulous shopping and stunning parks. Admire the medieval streets and enjoy the stunning architecture of St Edmundsbury Cathedral, steep in history Bury St Edmunds has something to offer for all. This afternoon we enjoy the scenery as we travel to Lavenham. Known as one of Suffolk's wool towns, but also as one of the best-preserved medieval villages in Britain.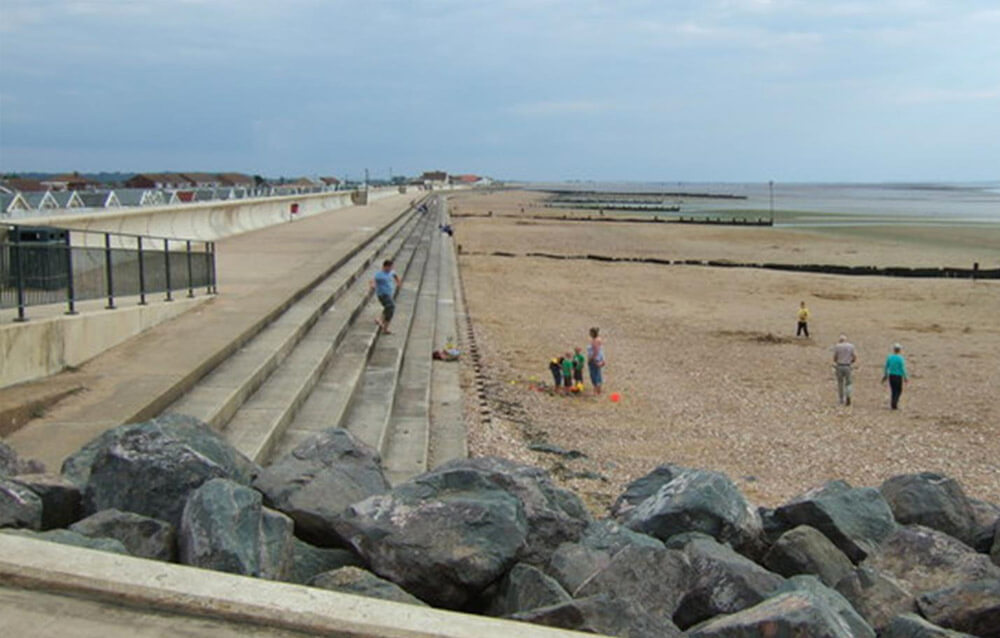 Hunstanton
Tuesday 18th August 2020 | £10.00.
Enjoy your day at this traditional seaside resort, retaining its Victorian charm and character to this day.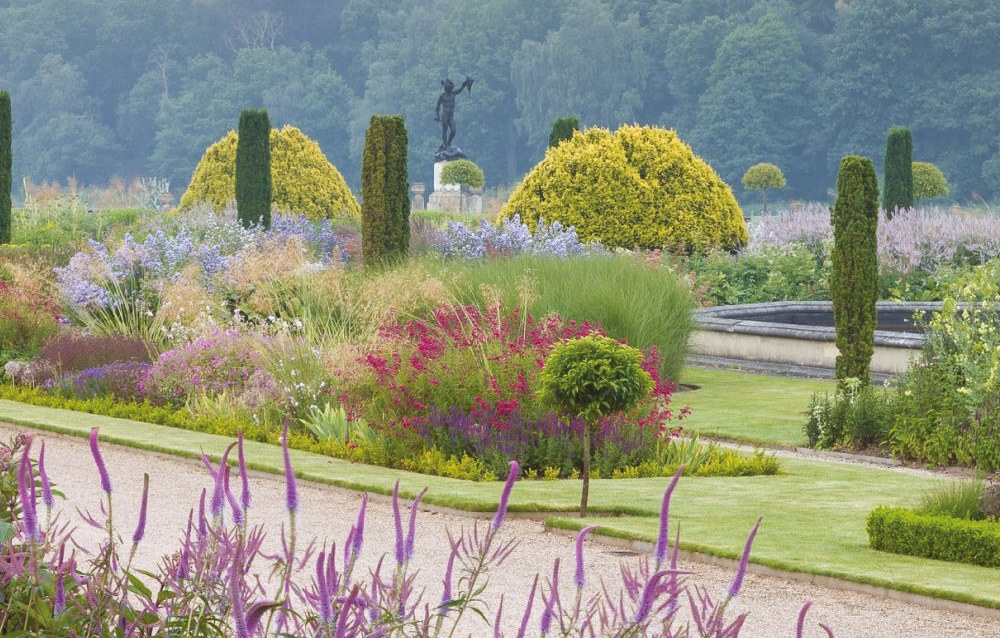 Trentham Estate and Glorious Gardens
Thursday 20th August 2020 | £29.00 (entry included)
According to Alan Titchsmarsh, these award-winning gardens are "one of the Uk's must see gardens"! With beautiful Italian gardens,oral labyrinths, lakeside walks, shops and eateries, Trentham estates has something for all.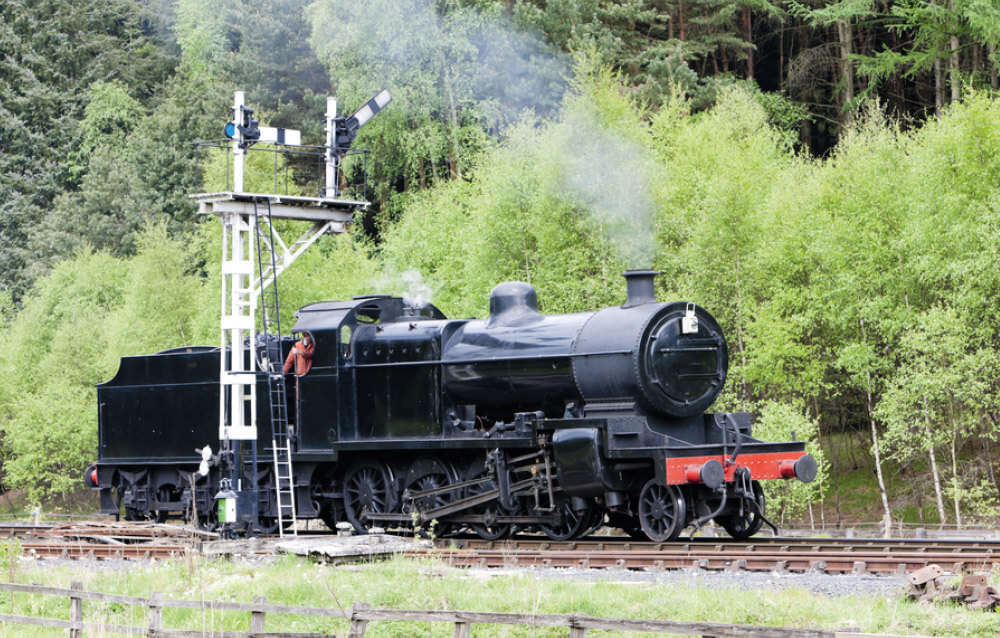 Whitby and the North Yorkshire Moors Railway
Sunday 23rd August 2020 | £36.00 (train ticket included)
Enjoy a relaxing Sunday morning drive to Pickering where you will step back in time at the 1930's themed station before you board the steam train. With the North Yorkshire Moors Railway you will travel to Whitby where you will have the opportunity to explore this seaside town. Steeped in history, you may choose to climb the 199 steps and visit Whitby Abbey, counting as you go or you may prefer to explore the quirky streets and hit the shops before visiting the beach.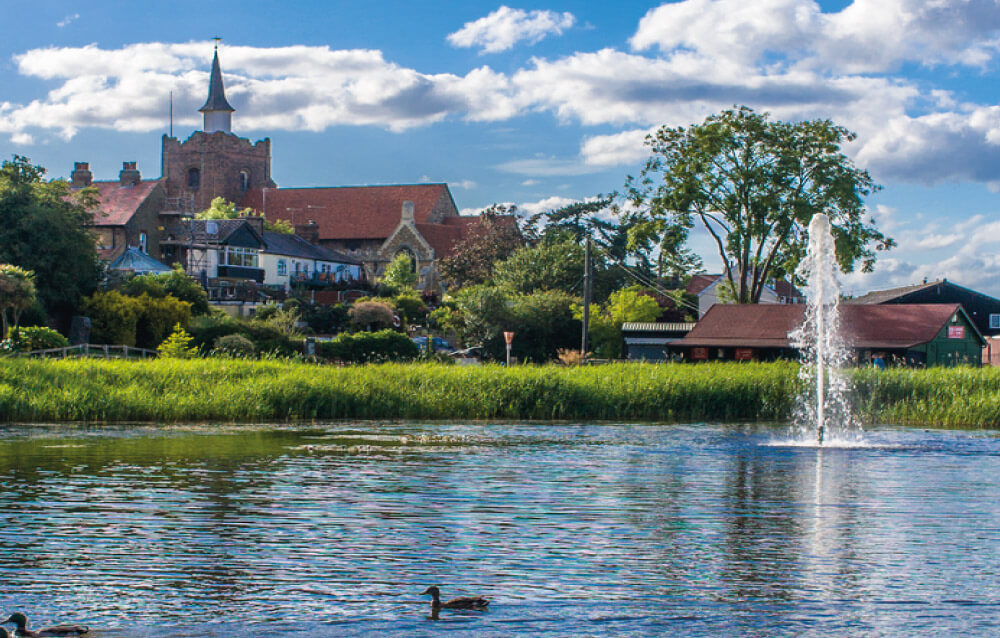 Maldon and the Jam Farm Tour
Tuesday 25th August 2020 | £30.00 (including farm tour and cream, tea)
Spend the morning visiting this ancient town, once a thriving port, Maldon now sits on the blackwater estuary. With a rich and varied history this town is waiting to be explored. Early afternoon we travel to Tiptree, where we enjoy an informative farm tour, through the strawberry elds where you will see the traditional and modern methods of fruit farming.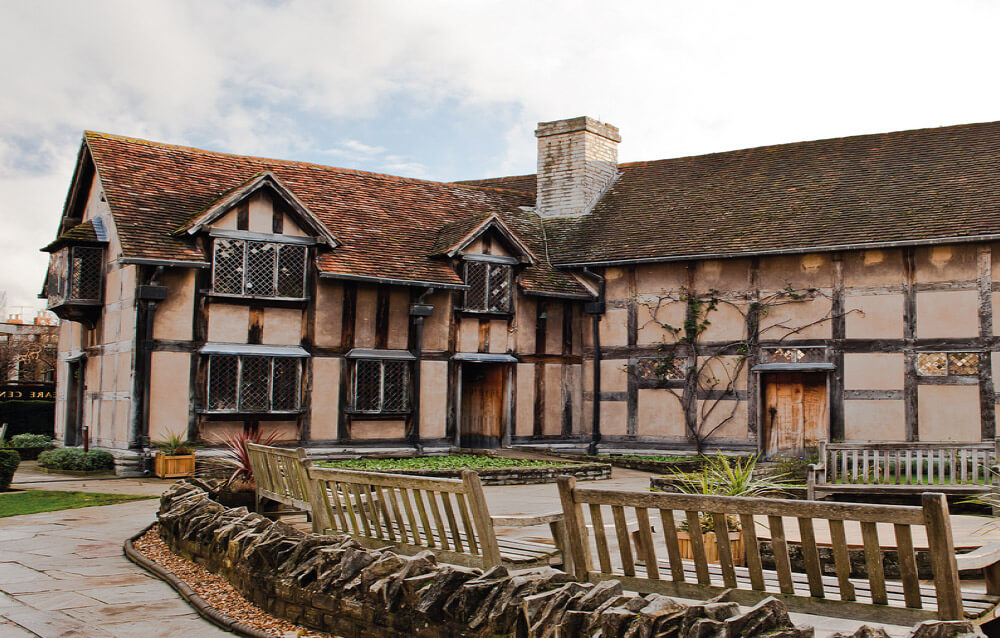 Stratford-Upon-Avon
Friday 28th August 2020 | £15.00.
Enjoy the day exploring this iconic town, famously known for being the birth place of William Shakespeare. This market town is situated on the banks of the River Avon at the heart of the Midlands, with stunning buildings full of character and history.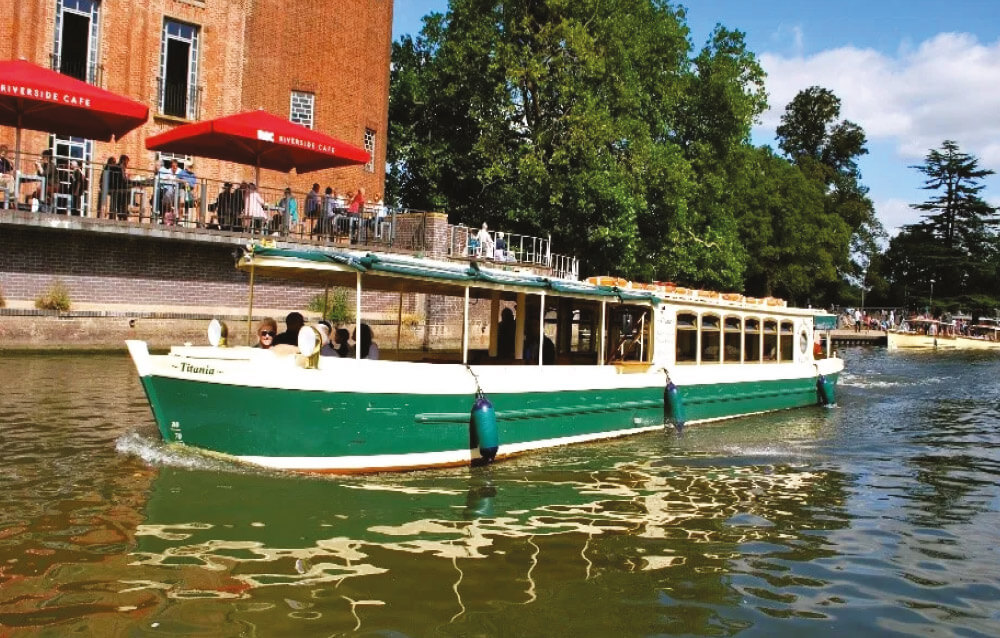 Stratford-Upon-Avon and the Gin Tasting Cruise
Friday 28th August 2020 | £38.00 (ticket included)
Stratford Upon Avon boasts quaint side streets with unique and independent shops along with open parklands along the river. After a morning of exploring we meet and board our vessel as we set o on the fantastic Gin Tasting experience. Taste a selection of famous Shakespeare Gin as you cruise along the beautiful Avon taking in all the charming riverside sights.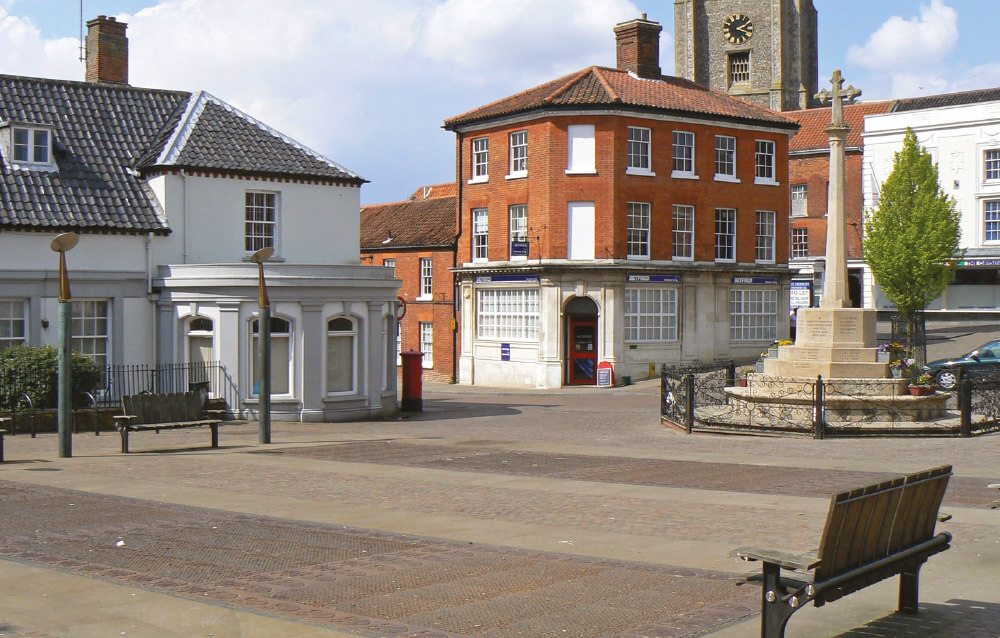 Fakenham and Holt
Thursday 3rd September 2020 | £12.00.
Enjoy the morning in Fakenham, the largest town in North Norfolk, known for its markets that date back to 1250. Fakenham displays stunning architecture that tells the story of its history. This afternoon we visit Holt, one of the most attractive towns in Norfolk, with its stunning Georgian buildings.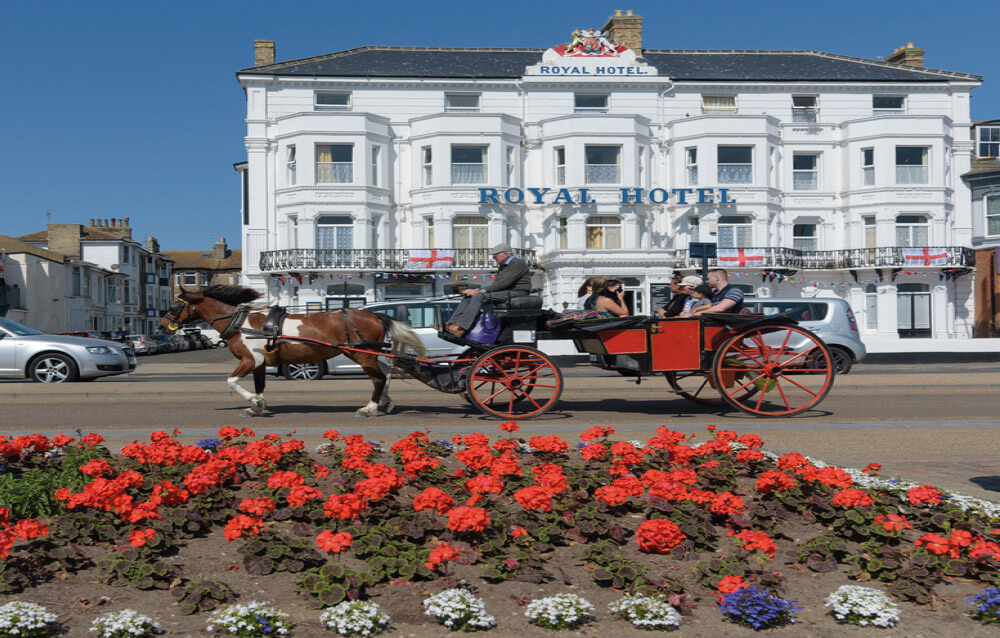 Great Yarmouth and the Great Yarmouth Maritime Festival
Saturday 5th September 2020 | £17.00.
You may choose to explore the Golden Mile and huge expanse of pristine beach, or you may decide to Visit the famous Great Yarmouth Maritime Festival, found on the historic South Quay. Explore the ships, enjoy the shanty folk music, exciting street theatre, exhibitions and demonstrations.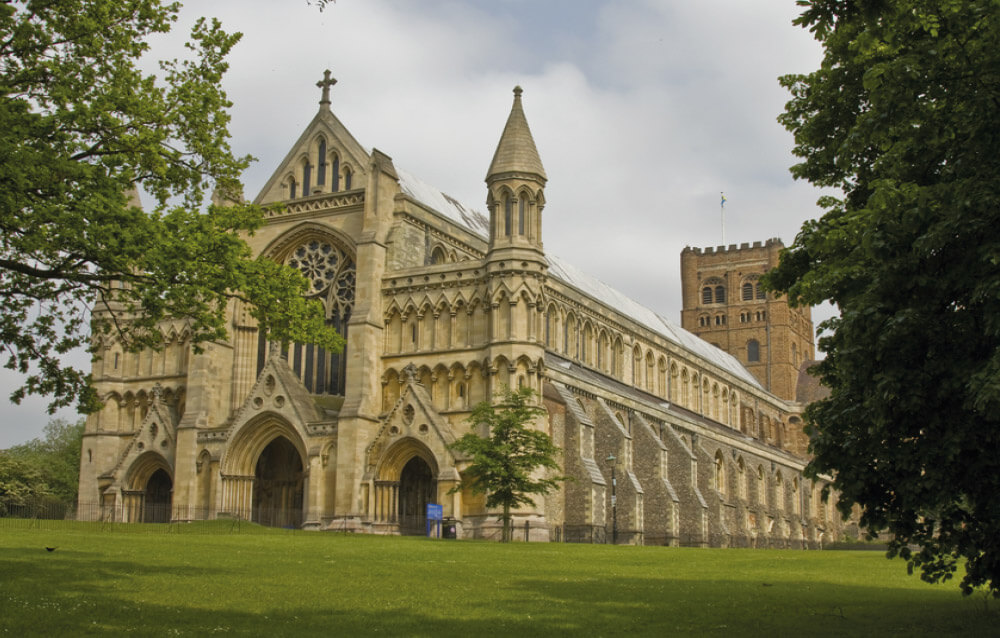 St Albans
Wednesday 9th September 2020 | £15.00.
A city full of history, culture, entertainment, food, drink and beautiful green spaces. Home to the breath-taking St Albans Cathedral, with the longest nave in England and a large selection of medieval wall paintings, the Cathedral is beautiful both inside and out. You may choose to visit the St Albans Museum and Gallery, rich in heritage and contemporary art, there is something for all to enjoy.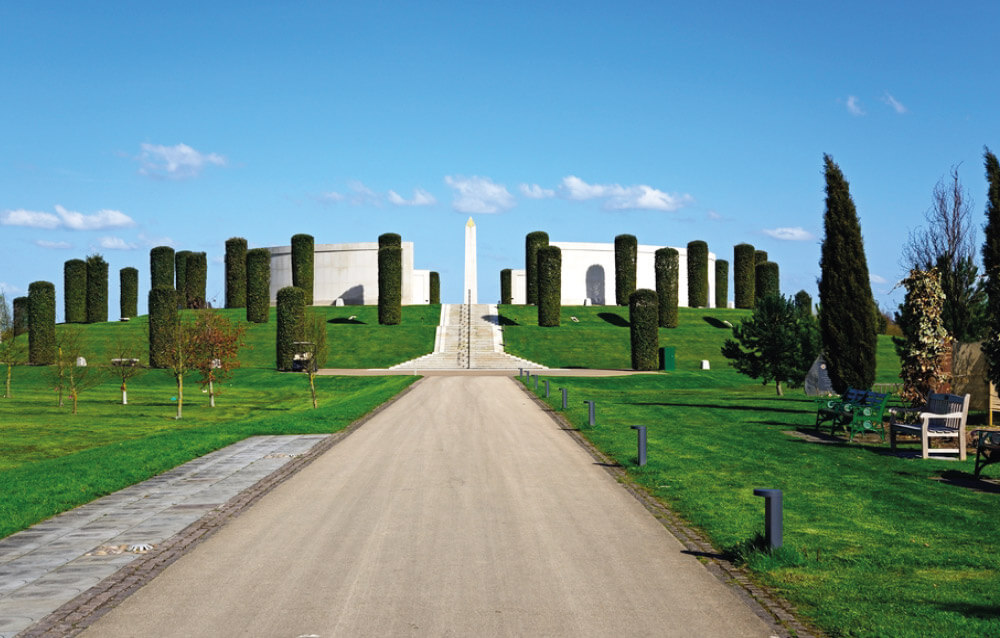 National Memorial Arboretum
Sunday 13th September 2020 | £25.00 (Including land train and tea and biscuits on arrival)
The National Memorial Arboretum is the UK's year-round centre of Remembrance; a spiritually uplifting place which honours the fallen, recognises service and sacrice, and fosters pride in our country.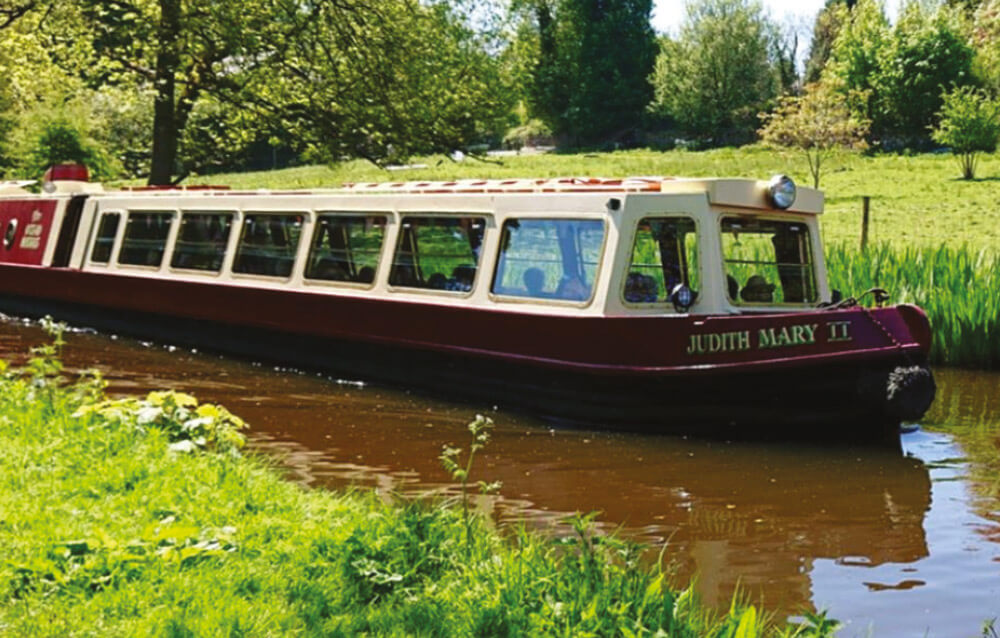 Judith Mary and Bakewell
Tuesday 8th September or Wednesday 16th September 2020 | £39.00 (including river cruise and two course meal)
It's in Whaley Bridge where you board the Judith Mary, a stunning restaurant canal boat, sit back and relax as you take in the outstanding countryside and magnicent views as your travel along the canal.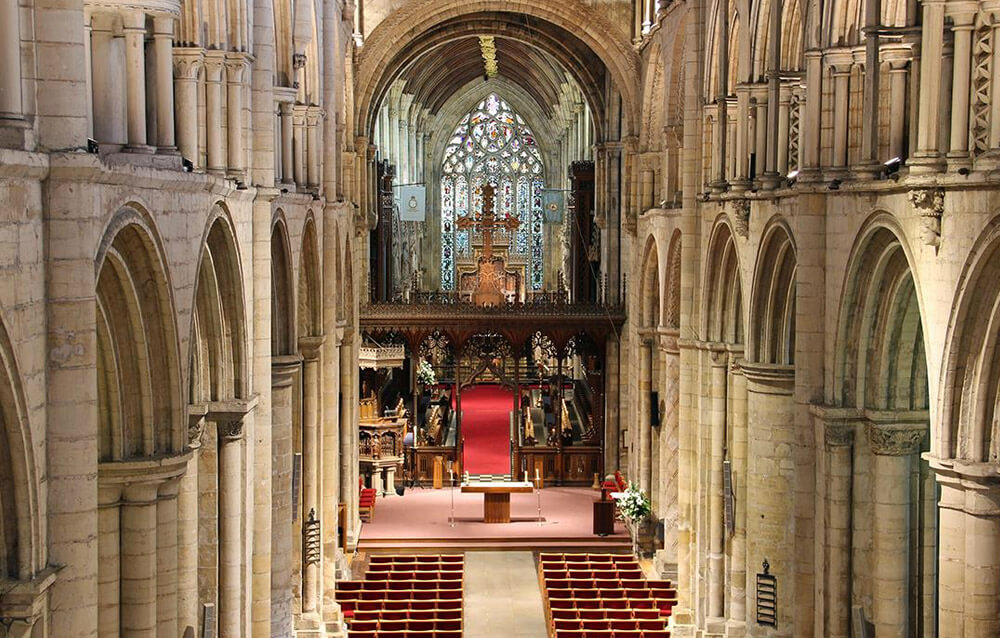 Scenic Selby
Monday 21st September 2020 | £15.00
Dominated by its beautiful Abbey which is nearly 1000 years old. Magnificent both inside and out, Selby Abbey was once destroyed by fire then rebuilt by hand, it now resides at the heart of the community in this popular historic market town. The town centre is the home of the market, which was established in the 14th Century by Monks from the Abbey.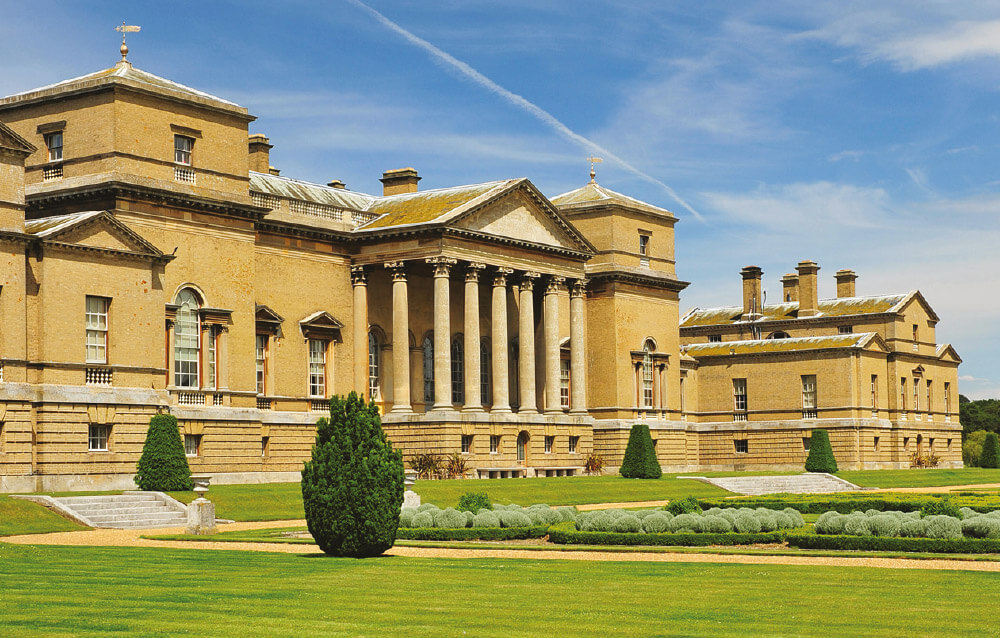 Holkham Hall
Thursday 24th September 2020 | £38.00 (Entry and Lunch Included)
With stunning coastal landscapes, magnicent stately home and rolling parkland Holkham is the perfect place to visit. Why not visit the stunning walled gardens before enjoying a buet lunch.
Bakewell and Matlock Bath Illuminations
Saturday 3rd October 2020 | £27.00 (including ticket)
Firstly, we visit Bakewell, best known for its delicious puddings, Bakewell is full of tempting treats! Enjoy the mellow stone buildings, medieval ve-arched bridge and quaint courtyards. Late afternoon we head over to Matlock Bath, take your position in the beautiful Derwent gardens allow you to spectate and enjoy the fabulous Matlock Bath Illuminations.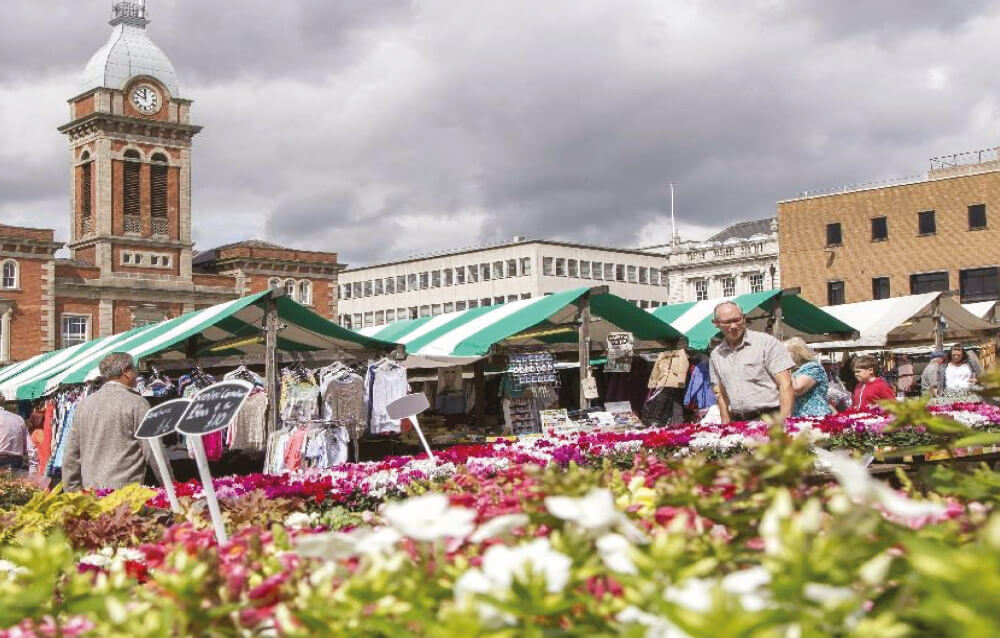 Chesterfield
Monday 5th October 2020 | £14.00
A town that is famous for its 800-year-old open market and the unique and unusual 'crooked spired' church. You may choose to spend your day looking for a bargain, taking a stroll along the Chestereld Canal, or nding out how the 'crooked spire' got its twist!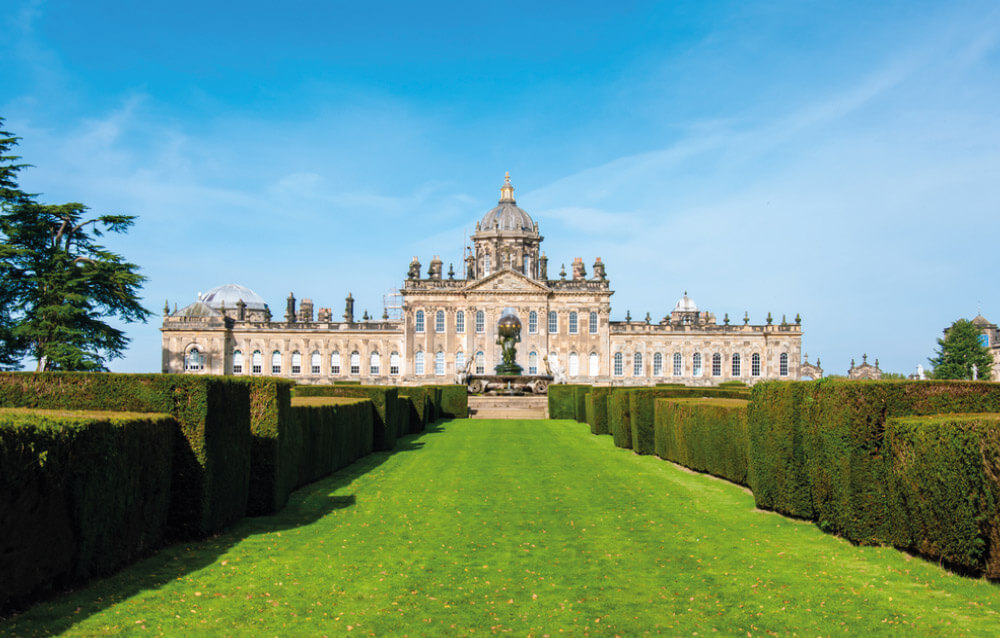 Castle Howard
Sunday 11th October 2020 | £38.00 (including entry fee)
With ornate interiors and landscaped gardens, the magnificent Castle Howard is one of Britain's nest stately homes, situated just outside York in the Howardian Hills, an area of outstanding national beauty. Enjoy a day exploring the awe and wonder of this historical destination.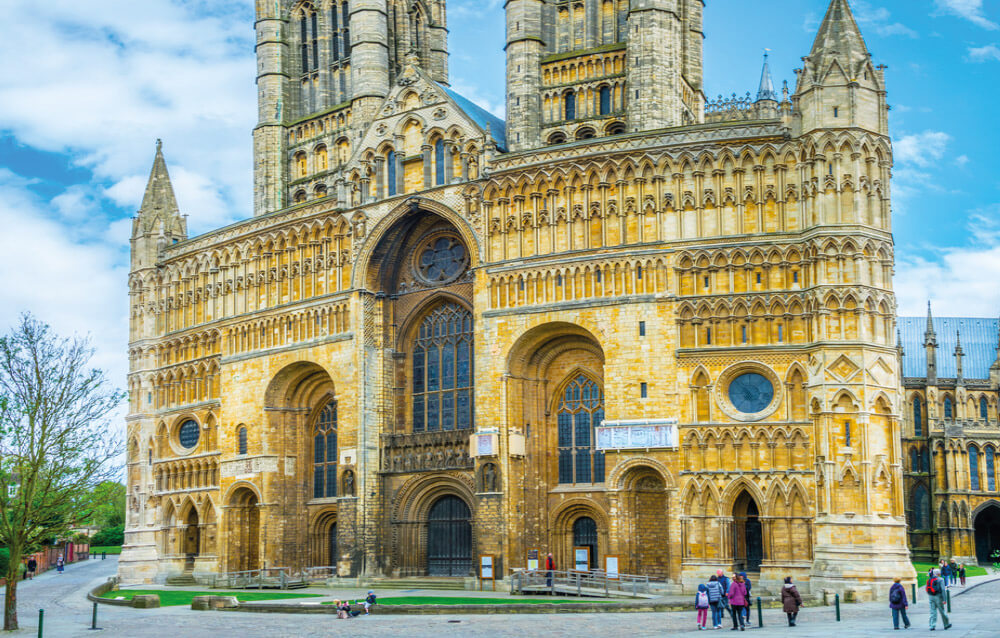 Lovely Lincoln
Wednesday 14th October 2020 | £10.00
Lincoln Cathedral, Lincoln Castle, the Magna Carta, RAF Heritage, it may only be 35 miles away, but this City is full of history and has so much to offer.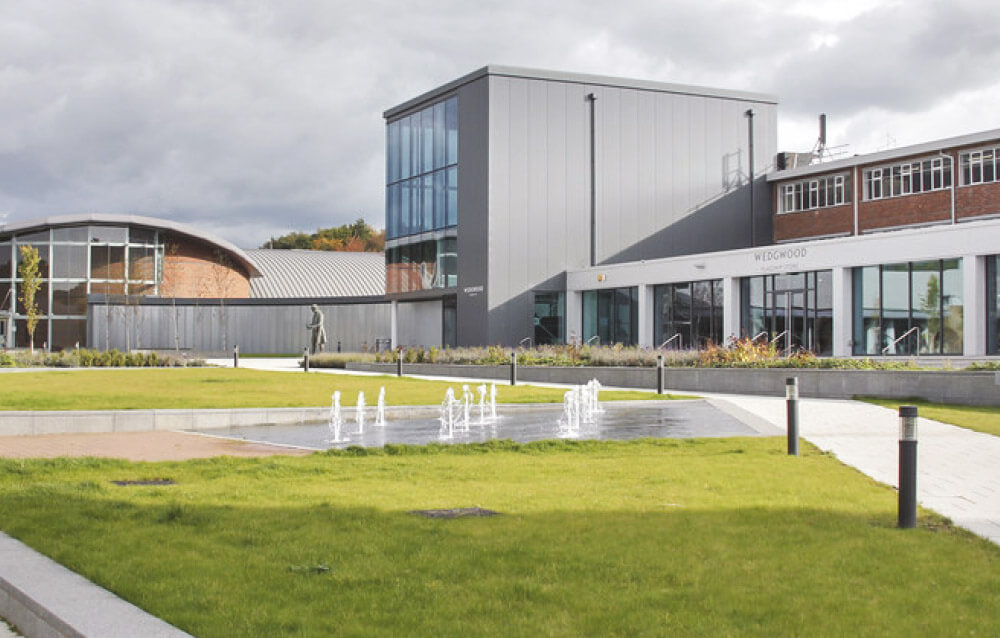 Perfect Pottery and Gardens
Monday 26th October 2020 | £29.00.
Visit the unique and interactive visitor experience at the outstanding World of Wedgewood. You have the opportunity to discover the history of Wedgewood and the vision, creativity and passion of its founder as you explore the Museum and see how Josiah Wedgewood transformed English Pottery.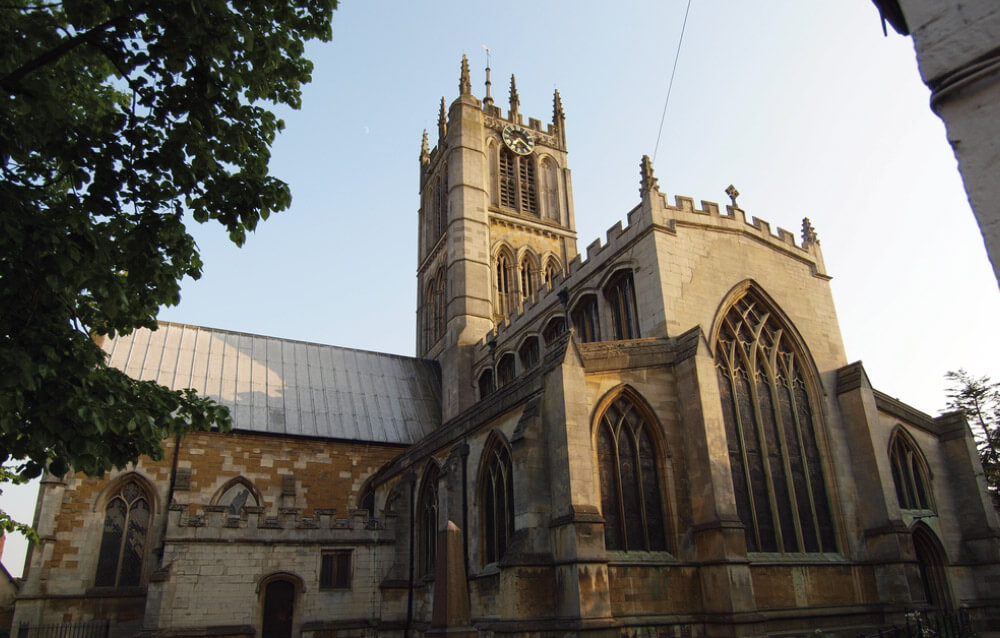 Melton Mowbray
Tuesday 27th October 2020 | £10.00.
A vibrant market town with an abundance of specialist independent shops, tasty bistro's and cosy cafes. Visit the local market and grab some tasty local produce or hunt down a bargain.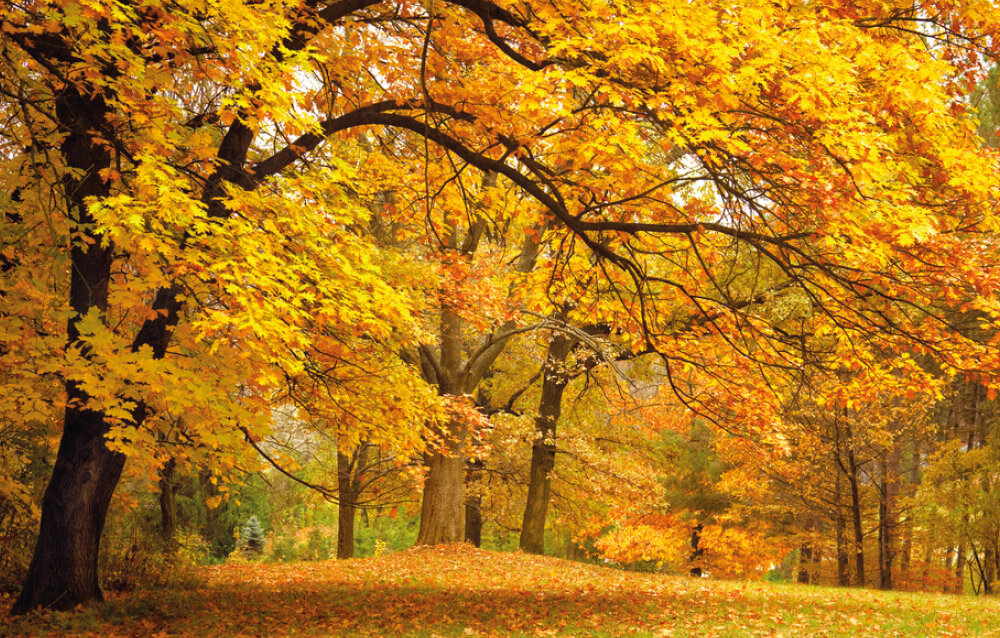 Autumn in the Wolds
Thursday 29th October 2020 | £10.00.
Autumn days when the grass is jewelled, and there's lots of fallen chestnut shells. Autumn leaves that are crisp and bold, a season Haines' know so well. So, let's explore, Lincolnshire some more. The beautiful Wolds with so much to behold. Enjoy the smell of Autumn dancing in the breeze and the stunning crisp sunburnt leaves. Then visit a beautiful market town of Louth, where you can spend the afternoon looking around.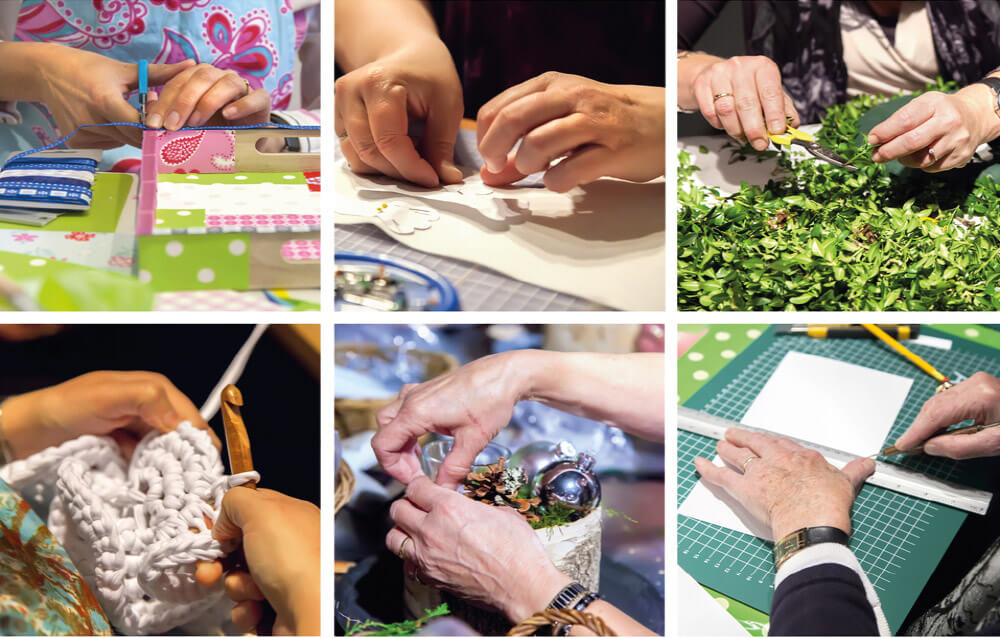 One Day, Three Shows
Saturday 7th November 2020 | £35 Adult | £34 Concession (including entry fee)
An event not to be missed, maybe you're a crafter, a baker or just a lover of Christmas, today has something for all! Visit the biggest hobby event of the year.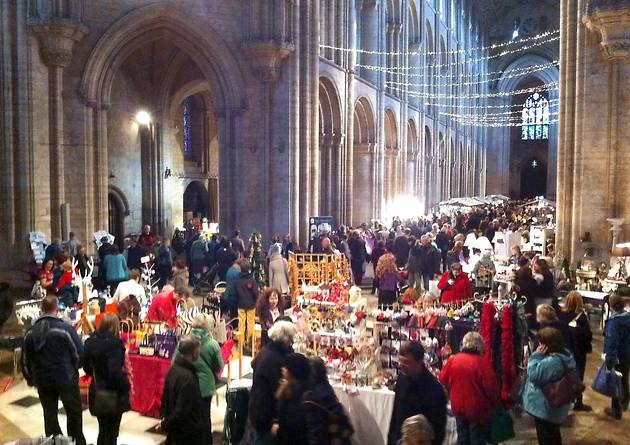 Ely Christmas Gift and Food Fair
Friday 13th November | £20 (including entry fee)
Set in the stunning Ely Cathedral the Christmas Gift and Food Fair is one of the major Christmas Fairs in the county. Set in the Cathedral you are provided with a unique and atmospheric venue to assist with getting you into the Christmas spirit!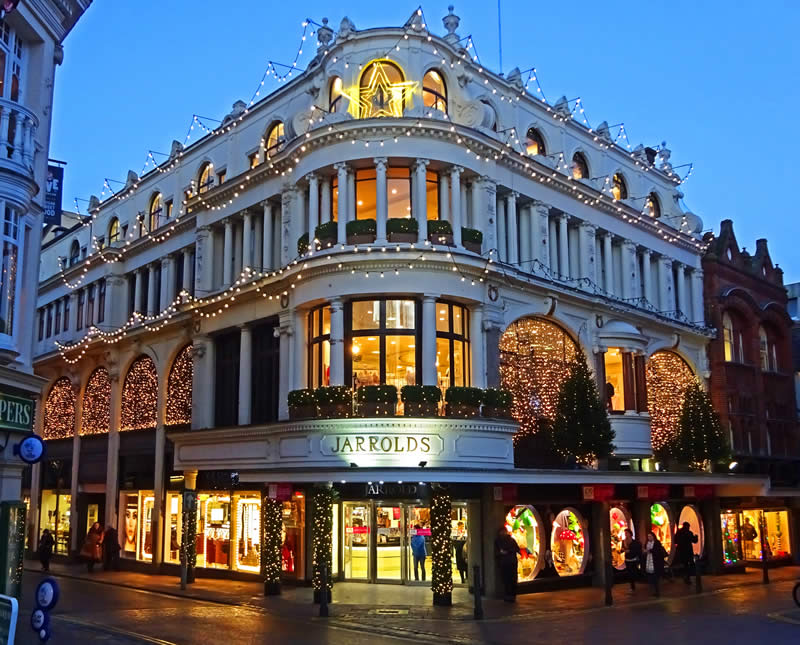 Norwich Shopper
Saturday 14th November 2020 | £15
With a backdrop of medieval churches, cathedrals and a Norman Castle shopping in Norwich is a rather unique experience. A day at leisure around this beautiful city.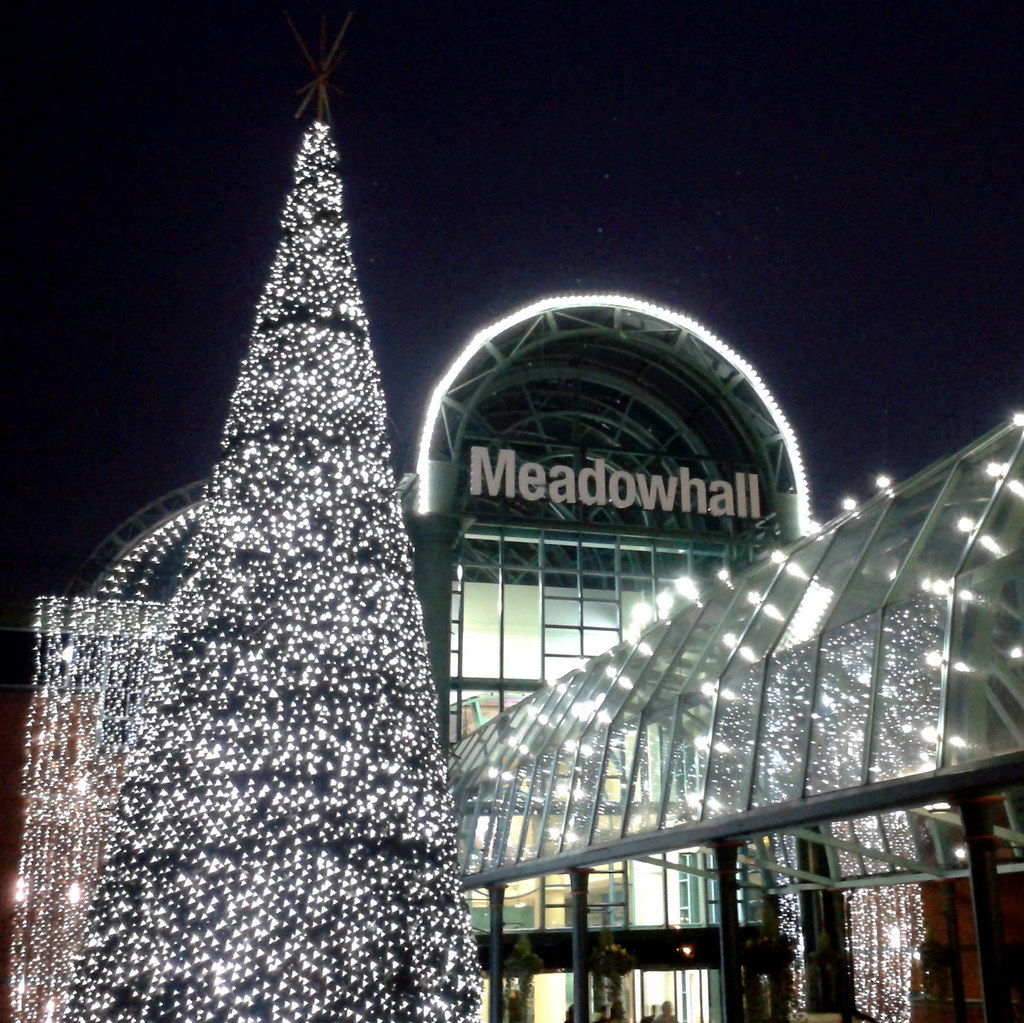 Meadowhall Shopper
Saturday 21st November 2020 | £15
A day to shop, shop, shop! With so many shops all under one roof what more could you need!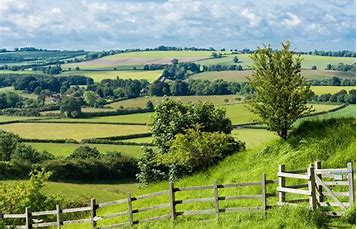 Christmas Meal in the Wolds
Thursday 26th November 2020 | £28 Adult and £25 Concession
A steady ride through the stunning Lincolnshire Wolds leads you to The Splash, a fabulous country pub and restaurant. You will enjoy a delicious Christmas Dinner with pudding, after soaking up this Christmassy atmosphere and getting yourself in the Christmas spirit enjoy a scenic tour through the picturesque countryside on your return home.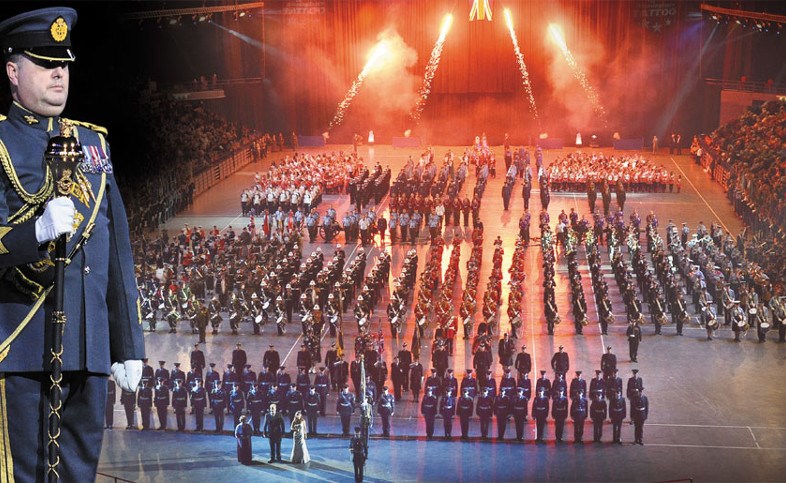 Birmingham International Tattoo
Sunday 29th November 2020 | £46
Britain's biggest indoor international tattoo with over 1,200 performers, bringing together marching bands, exciting displays and culminating in the spectacular Grand Finale featuring all the performers in a spectacle of pomp and pageantry.
Nottingham Trent Christmas River Cruise
Tuesday 1st December 2020 | £34
Today we enjoy a cruise along the stunning River Trent, as we board we take our seats as we take in the Christmas atmosphere and unwind in our comfy seating. Enjoy a cruise with friends, a fabulous Christmas Meal, with delicious Christmas Pudding and stunning views.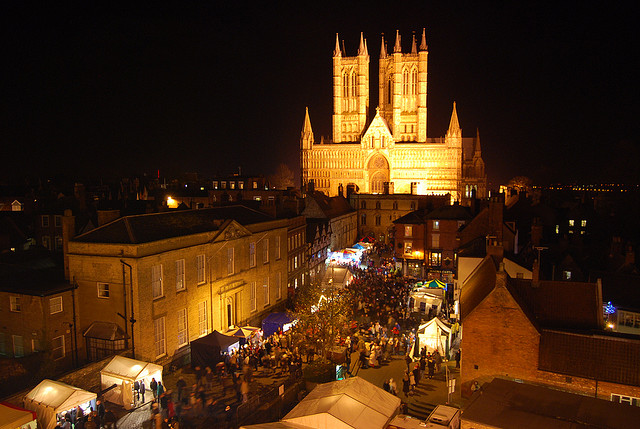 Lincoln Shopper and Chrsitmas Market
Friday 4th December 2020 | £15
Join us today as we travel to the beautiful city of Lincoln. Hit the shops, to start your Christmas shopping, the Brayford for a range of eateries on the stunning waterfront or visit the famous Lincoln Christmas Market.