We understand that you want total relaxation and peace of mind on your holiday, and that's why we include our FREE door to door home pick up service on all the tours that are of two nights or more. One of our friendly drivers will collect you from your front door to start your holiday, and take you safely home at the end. Please note, it may be one of our minibuses that collects you or a local reputable taxi firm. Just pack your suitcase and wait for the doorbell to ring!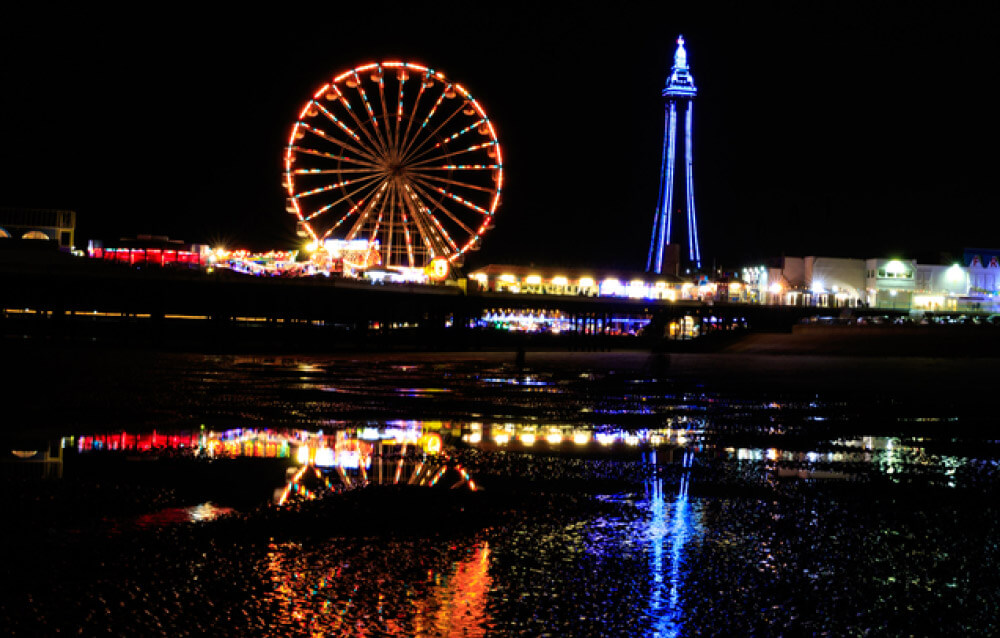 Blackpool Illuminations & Lovely Lakes
Friday 16th October 2020 | 4 Days | £269 per person | £10 single supplement.
Price Includes:
Door to Door service.
3 nights, Dinner, Bed and Breakfast.
Porterage.
Blackpool.
Lake Windemere Cruise.
Oswaldtwistle Mills.
GROUP MEMBERS
Planning a holiday? Have you found something in our brochure that suits you all? Give us a call today, you will benefit from our fabulous group organiser offers:
DISCOUNT
With 11-20 full fare paying customers we will give 50% of the basic holiday cost for one person.
DISCOUNT
With 21-49 full fare paying customers we will give one free place.
DISCOUNT
With 41 or more full fare paying customers we will give two free places.
If you would like a member of the team to visit your group and share a small presentation please contact our tour manager on 01205 722359.
Useful Information
Ten days before your holiday departure you will receive your full itinerary, luggage tags and confirmation of pick-up times, get your case packed, it's nearly time to go!
We pick -up from the following locations: Boston, Holbeach, Spalding, Bourne, Grantham, Sleaford, Coningsby, Horncastle, Woodhall Spa, Spilsby and Skegness.